Qinghai's Sanjiangyuan: Bluer water, greener mountains
Share - WeChat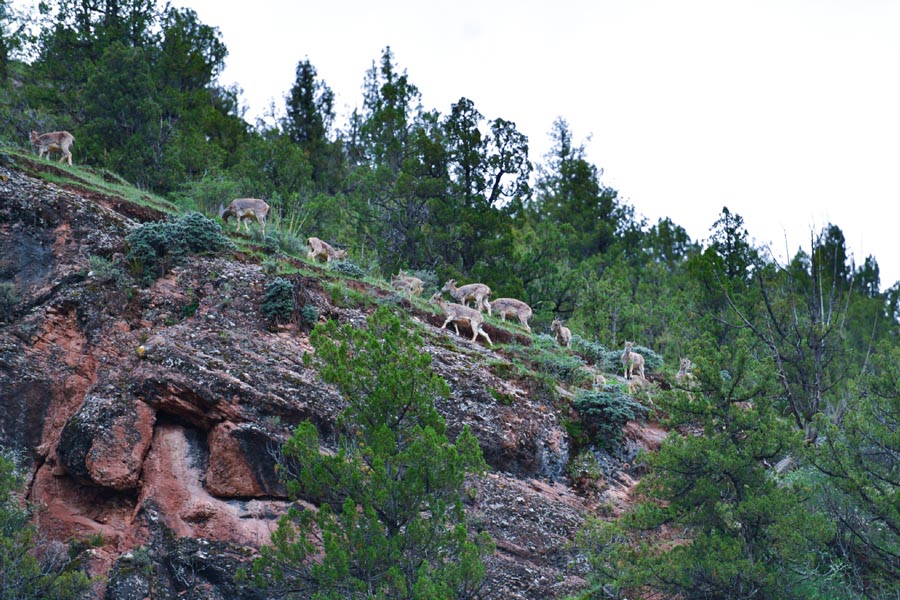 Grassland guardians
To encourage more residents to take part in environmental protection, the local government has combined this goal with poverty alleviation. They offer positions of "ecological conservators" for every registered family, paying each family a monthly subsidy of 1,800 yuan ($260). The conservators are responsible for patrolling the lands, collecting and disposing of garbage and monitoring wildlife.
With more people working as conservators, Tsewang Dorje, deputy head of the ecological management station of Namsei village, noted the overall environmental awareness of locals has progressed, and environmental protection has gradually become part of their lives.
"We see little rubbish left on the mountains now. Every year before the season for picking chongcao, we train the villagers and ask them to fill in the pits after digging the caterpillar fungus so as to reduce damage to the pasture. They've also learned the habit of taking their food waste down the mountains. Their conscientiousness has grown a lot," he recalled.
"When people's awareness of the environment improves, my work becomes much easier," echoed Lekga, who has worked as a conservator for three and a half years.
As the environmental status advances, the wildlife population increases. One problem, according to locals, is damage to houses, livestock and people caused by animals such as brown bears and wolves.
To address such concerns, Sanjiangyuan National Park's management committee has purchased insurance for more than 17,000 ecological conservators.
"In cooperation with China Pacific Insurance Co, the management committee guarantees the conservators with compensation of up to 300,000 yuan ($43,600), covering injuries and accidents," said Mou Yonghong, an official from Sanjiangyuan National Park's Lancang River Management Committee.
A mechanism for livestock compensation has also been established: each lost cow is compensated with 500 to 1,500 yuan ($70-200), depending on age.