Online platform's offline show presents works by 30 young artists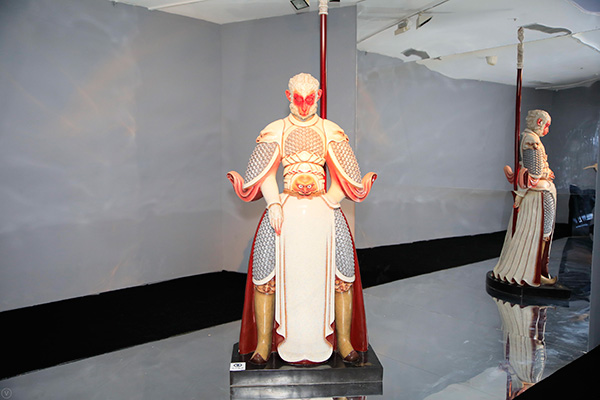 The offline exhibition "Douyin Art Season D-Gallery" opened on July 6 at the Today Art Museum in Beijing, showcasing more than 30 young artists' works.
Meanwhile, the Douyin Art Season is initiated by Douyin and 34 art colleges, art Institutions and museums, aims to let the internet user find art and provides a platform for young artists to present their works.
Wang Ruilin, a graduate student of the Central Academy of Fine arts, shared his work "Monkey King in his youth" on Douyin in the summer of 2018, which earned more than 1.86 million thumbs-up.
He brought this work to the offline exhibition, so did artist Gao Zhenpeng who use rice paper to make sculptures of pop stars.
According to Yuan Jiajun, the head of branding at the platform, douyin hopes people can find beauty in life from art, and explore more new ways to present art.
"You can see the art works that have gained millions of thumbs-up on Douyin at this offline exhibition," says Yuan.