Turkey continues to support peace, stability in BiH: Erdogan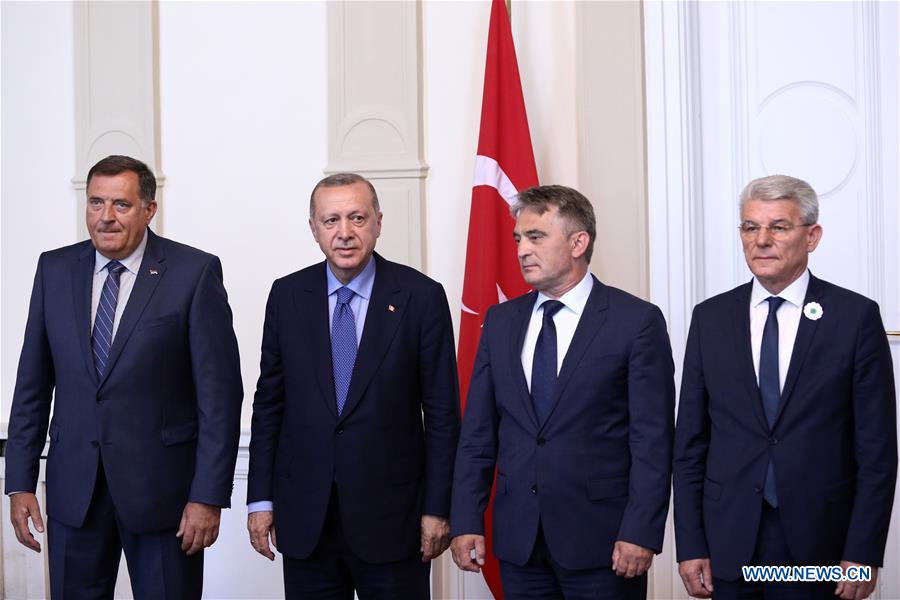 SARAJEVO - Visiting Turkish President Recep Tayyip Erdogan stressed here on Monday that his country will continue to provide support to preserve the stability, peace and prosperity of Bosnia and Herzegovina (BiH).
Erdogan met with members of BiH's Presidency during the two-day South-East European Cooperation Process (SEECP) summit, which is chaired by BiH and started here on Monday.
He emphasized that Turkey strongly supports the SEECP, "which is a useful mechanism for preserving stability and peace in the region," the press office of BiH's presidency said in a statement.
Erdogan said that Turkey supports the Euro-Atlantic path of BiH, and that BiH's integration in the European Union (EU) and NATO will be a guarantee of stability and peace.
BiH Presidency members Milorad Dodik, Zeljko Komsic and Sefik Dzaferovic emphasized progress in cooperation in all fields and in strengthening bilateral relations.
The sides emphasized that BiH has the biggest number of signed state agreements with Turkey. They also discussed ways to improve cooperation in the fields of economy, agriculture, transport and infrastructure.
The SEECP was founded in 1996, upon Bulgaria's initiative. This regional cooperation forum aims at strengthening good-neighborly relations among all participants from the region, and at transforming this region into an area of peace, security, stability and cooperation.