World's heaviest panda pair born in Sichuan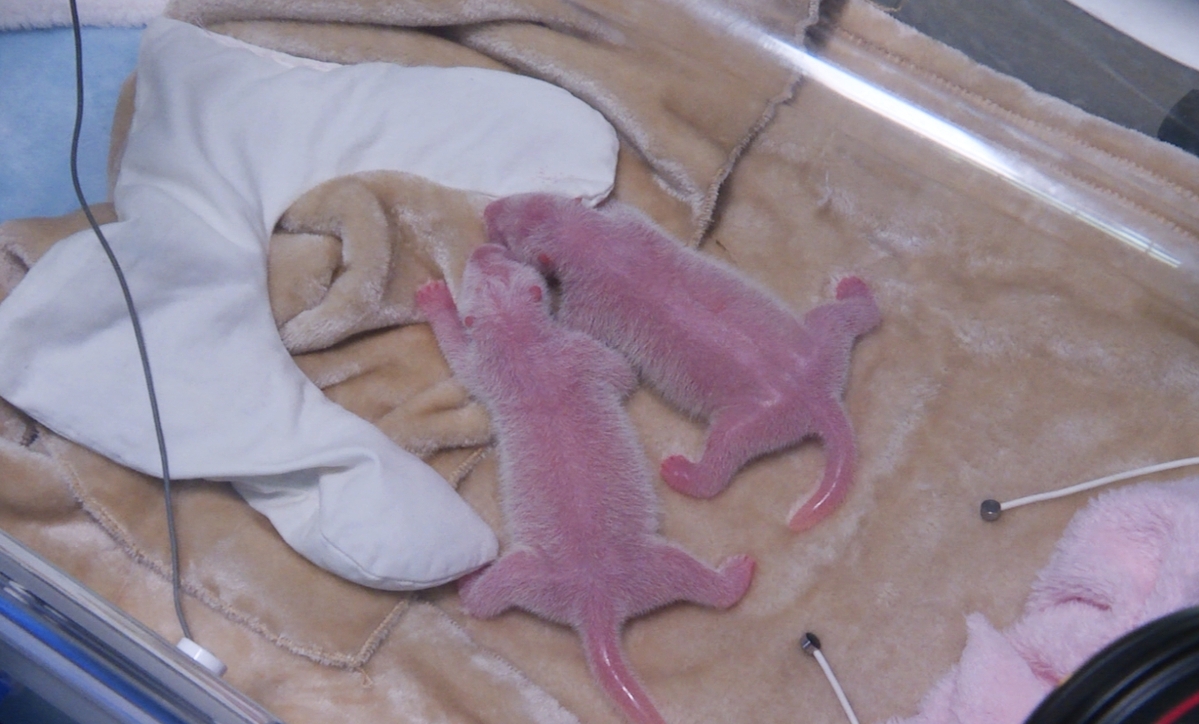 According to the Chengdu Research Base of Giant Panda Breeding in Sichuan province, Ah Bao, a 9-year-old female panda in the Sichuan capital of Chengdu, gave birth to a male and female cub at 7:41 am and 9:28 am respectively on Saturday.
The two cubs weighed 211.6 and 209 grams respectively at birth, being the heaviest panda twins at birth in the world, base chief Zhang Zhihe said.
The average weight of a newborn panda cub is around 150 grams. It is rare for both pandas in a pair to weigh more than 200 grams, he said.
Ah Bao was born by Chinese pandas in the United States in 2010, when the film Kung Fu Panda was a hit in the country.
Her keeper mistook her for a male cub and named her Ah Bao, the male character of the film. When she was about to return to China in 2013, she was found to be a "girl," Zhang said.