Koo returns to sequel of anti-drug franchise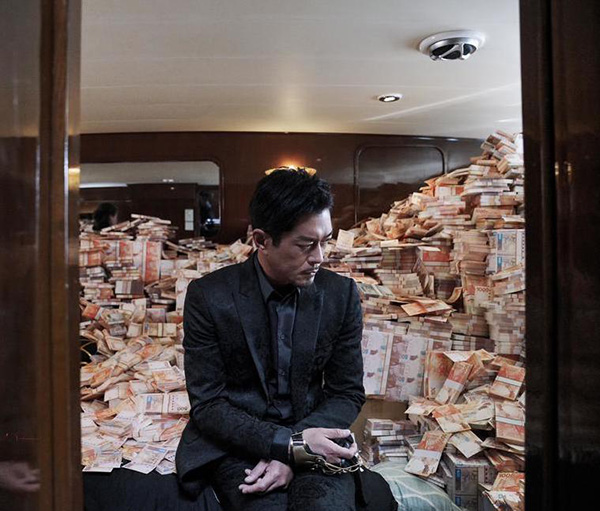 After a six-year hiatus, Hong Kong star Louis Koo returns to the anti-drug franchise The White Storm for a sequel.
And The White Storm 2: Drug Lord, which also features Andy Lau, Michael Miu and Karena Lam, has knocked Marvel's superhero hit Spider-Man: Far from Home from the top spot at China's box office since its opening day on July 5.
As of Sunday, The White Storm 2 had grossed more than 400 million yuan ($58 million) in box office receipts, far surpassing the 240 million yuan earned by the first film in 2013.
A loose sequel to previous tale, the new installment is about a gangster-turned financial tycoon and a top drug dealer.
During a promotional event in Beijing on July 7, director Herman Yau highlighted a car-chase scene in Central, the main business district in Hong Kong.
Meanwhile, despite its commercial success, the film has received mixed reviews, exemplified by 6.3 points out of 10 on China's most popular reviewing site Douban.
And some netizens gave thumbs up to the performance of veteran actors Koo, Lau and Miu, but others pointed to holes in the plot.