Xinjiang man's honey business brings sweet success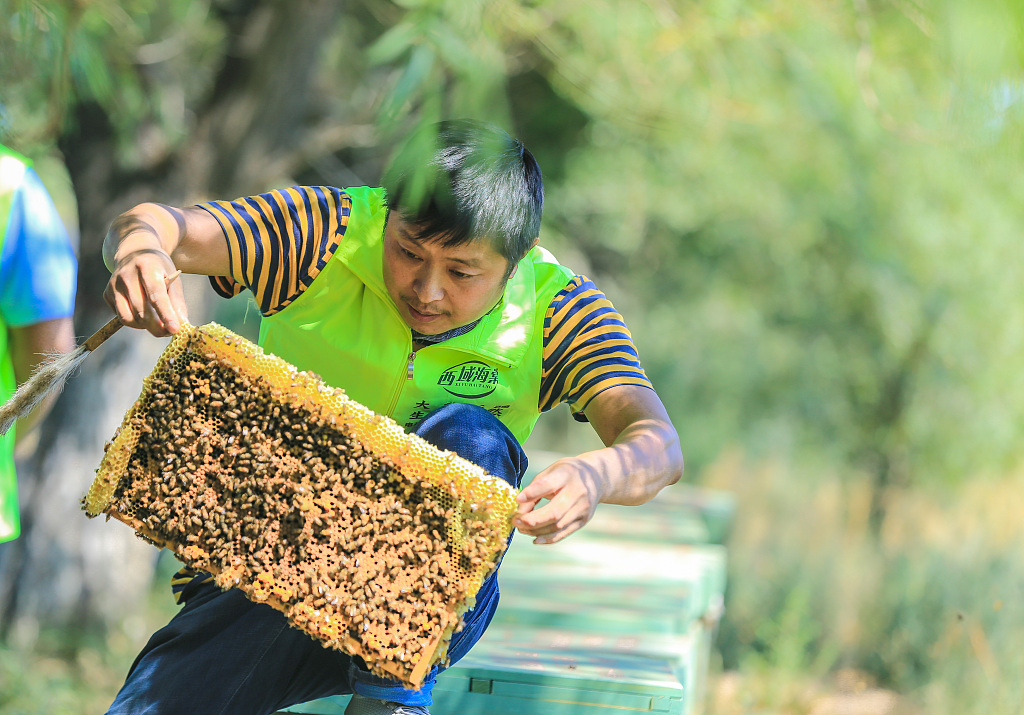 To provide authentic honey to more people, Hu Jianhua of Hutubi county, Xinjiang Uygur autonomous region, took on the beekeeping business after digging in the construction sector for 14 years.
The 37-year-old got the inspiration for his sweet idea from his father's intention to feed families with delicious honey by raising a hive of bees. Though Hu's family initially did not think the beekeeping business would be promising, as he was well paid in his construction career, he insisted on building his own honey business. Until 2016, Hu had managed more than 1,800 hives scattered over 50 spots in the county.
Hu recalled his father's guidance gave him a big boost in beekeeping when he established his new business from scratch. And he also learned relevant skills from local veteran beekeepers as well as through the internet.
Now, Hu's honey has sold beyond Xinjiang to cities like Beijing, Shanghai and Guangzhou with the help of e-commerce platforms. Meanwhile, Hu's company could generate a revenue of one million yuan ($145,127.71) a year through pollination cooperation and honey sales.