Xi's strategy brings grads back to village
Incentives such as land at a lower cost and startup funding have provided a big boost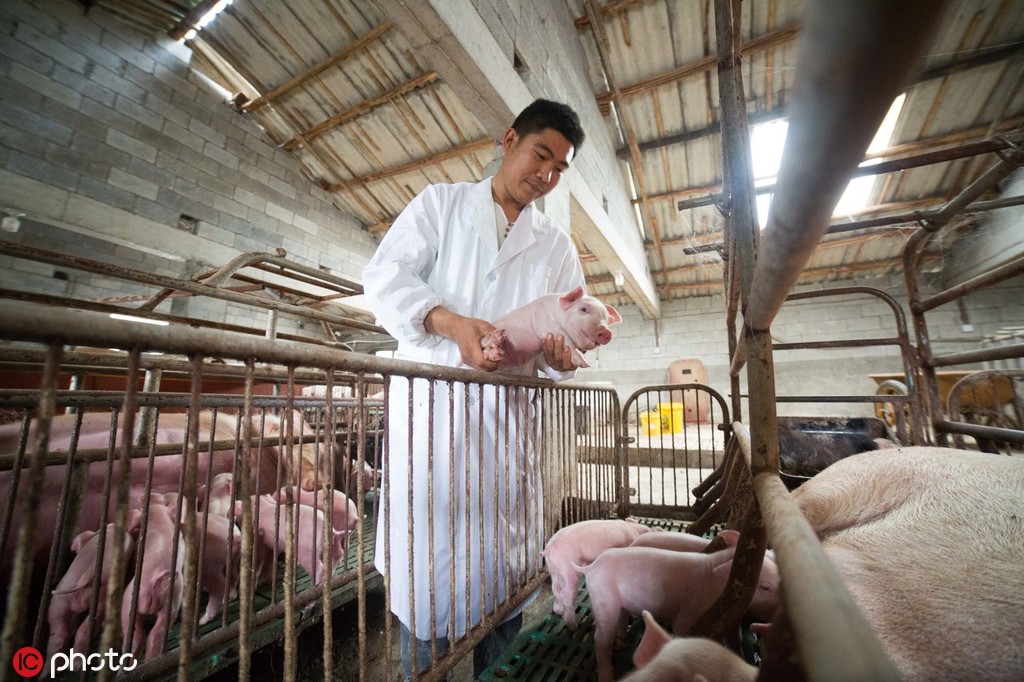 Villages across China are witnessing a major transformation, thanks to favorable policies and support from the government as part of President Xi Jinping's rural revitalization strategy.
The results are evident. Just one year ago, Li Shaoqing and her husband had no goals for their business, the breeding of black pigs. Li said they worked hard but had no idea whether it would pay off.
Now, with a clear vision, the couple expect their annual sales to reach 100 million yuan ($14.5 million) in the next three years - seven times the current figure.
The 37-year-old and her husband, Wang Yuanhu, 39, who majored in animal husbandry and veterinary sciences at a college in Shandong province, returned to Wang's birthplace - Sanjianxi village in the Zhangqiu district of Jinan, the capital of Shandong province - and began breeding black pigs in 2009.
President Xi, who inspected the village in June last year, recognized the couple's business. Li said Xi told them it was "good to start a business in the rural area and it's good to breed black pigs".
Li said, "We are lucky that rural areas are being revitalized economically and socially through a series of encouraging policies," adding that they benefited a lot from the government policies, including startup support, that helped them save more than 3 million yuan.
Last year, the couple have enriched their business profile, from breeding pigs to offering a complete chain of services, including processing and packaging.
They have developed three breeding centers, including in the village of Songjiazhai in Luxi county, Hunan province, with a combined area of 330 hectares. They have provided employment to more than 50 local farmers.