Lhasa records its first summer, as experts blame global warming
Share - WeChat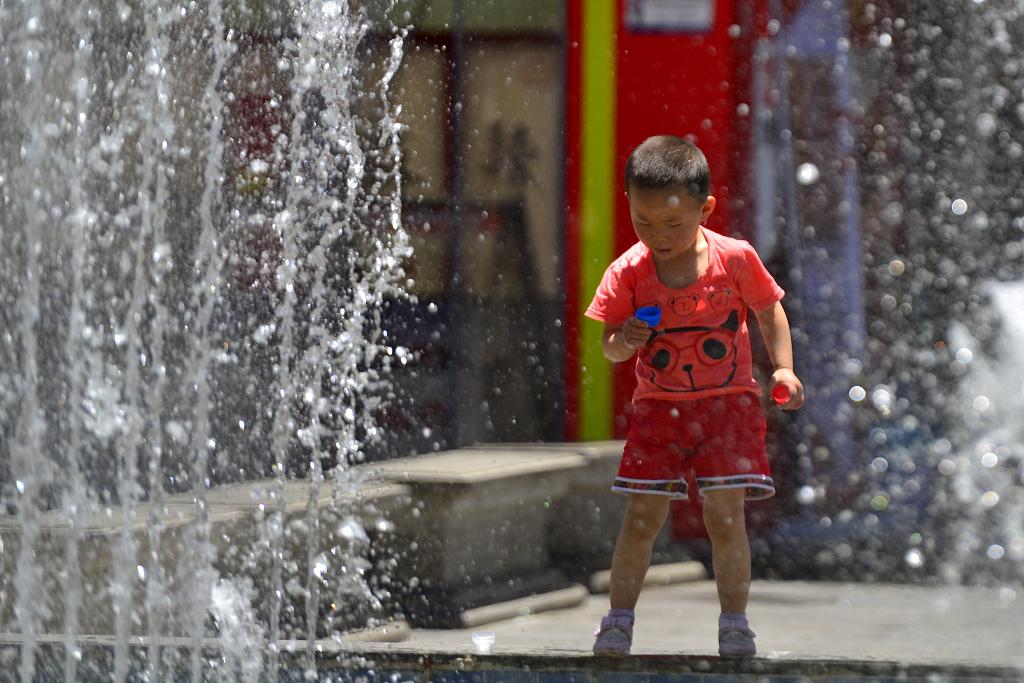 Lhasa has recorded its first summer, which has raised concerns about global warming and also baffled locals accustomed to keeping warm this time of the year.
From June 25 to 29, the capital of the Tibet autonomous region, recorded temperatures equal to or above 22 C. According to China's definition of season division, the average temperature must meet the 22 C requirement for five consecutive days for summer to have started. It is the first time Lhasa has met the requirement since meteorological records of the city began in 1955.
According to the Tibet Meteorological Bureau, the region has seen high temperatures and little rainfall since the beginning of June. On June 24, Lhasa hit 30.8 C, the hottest day recorded in over six decades.
Shi Lei, deputy director of the Tibet Climate Center, said against a background of global warming, it was possible for a few cities to reach "the standard of summer" quickly.
"Lhasa reaching summer within a short period of time is an abnormal phenomenon, however, it cannot represent a universal trend," Shi said. "Lhasa still remains as a place with no summer. This definition of summer is only according to the metrological season division."
Lhasa resident Tenzin Nyandrak said he had always believed he was experiencing summer and had only heard recently there was an official definition for the season.
"In June, I felt really hot, but it's good that I could sleep without a thick blanket," he said. "Despite the days with abnormal high temperatures, it is still comfortable to live in Lhasa, and it is cool in the mornings and evenings."
According to metrological data, the city's average temperature in June was 13.7 C, which was 1.3 C higher than the average for the month, Xinhua News Agency reported.
Counties in the region also broke meteorological records for the hottest days, with Gonggar recording 31 C, Nyemo 30.1 C and Gyatsa 32.6.
The scorching weather coupled with lack of rainfall has had a negative impact on agriculture and livestock. The region's weather modification center working with the Lhasa city metrological office, implemented artificial rainmaking on Tuesday.
The average precipitation in Tibet for the five days from June 25 to 29 was down 30.8 percent compared with the same period in previous years, the lowest in the past decade, according to the bureau.
Huang Xiaoqing, deputy director of the region's climate center, said since June the region's temperatures had been affected by high atmospheric pressure and a strong airstream.
Apart from a few areas such as Nagchu and Nyingchi cities and the counties of Riwoche, Dengchen and Maldrogungkar, the rainy season has been delayed, reported the China News Service.