Tianjin Zoo animals beat the summer heat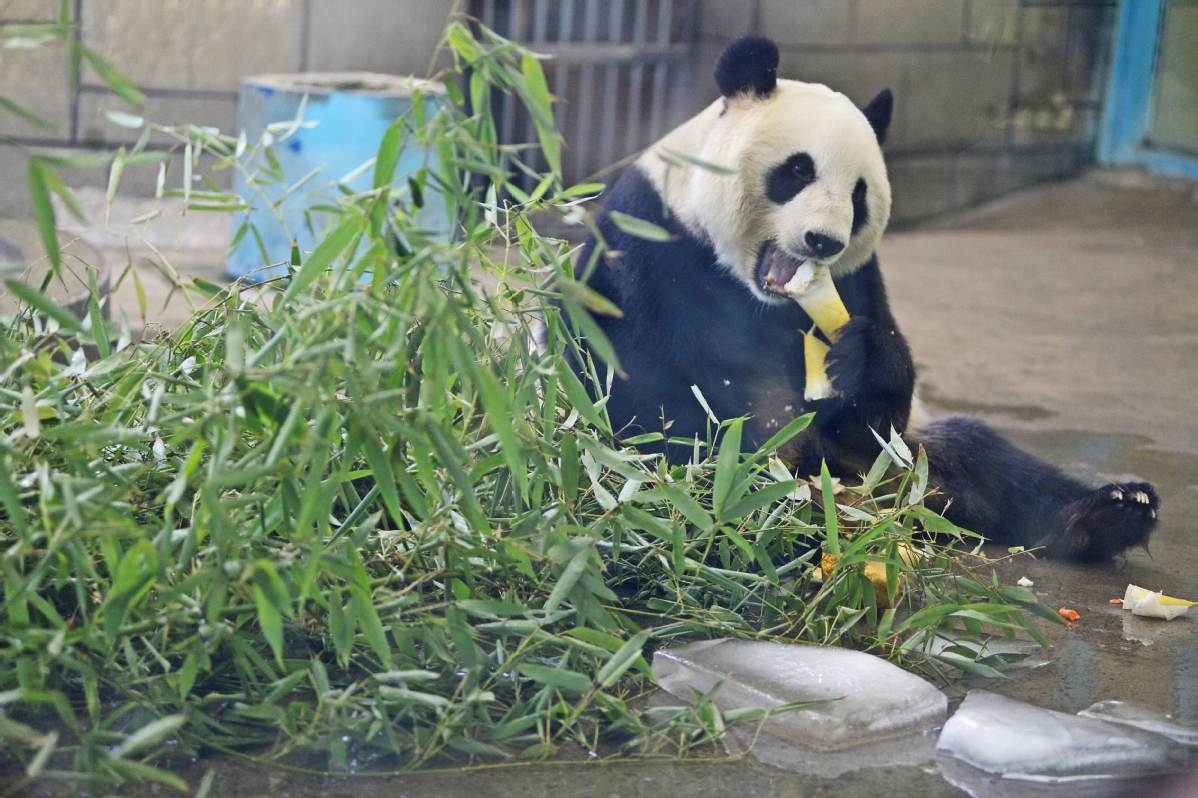 Animals in North China's Tianjin Zoo enjoy taking showers, licking ice, eating cooled fruit and sitting in rooms with air conditioners to beat the summer heat.
Gorillas prefer to hug and lick ice, while pandas like to eat cold bamboo stored in refrigerators, according to zookeepers.
Tianjin issued high-temperature warnings on July 4, and it was predicted the heat wave will continue for several days. In some regions, the temperature will hit 39 degrees Celsius.