Man suspected of killing stepson nabbed in Guangdong
Share - WeChat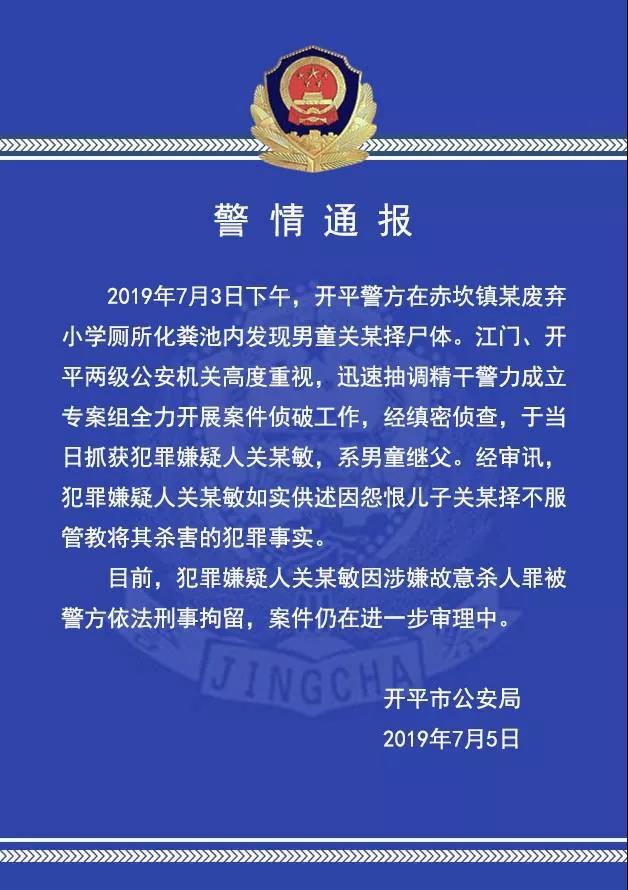 A man surnamed Guan who was suspected of killing his 8-year-old stepson and dumping the body in a discarded toilet was detained in Kaiping, a city in the western part of Guangdong province, on Wednesday.
After Guan was detained by the police, he admitted he killed the child and dumped the body in the toilet's cesspool at an abandoned local primary school because the child was disobedient, according to a statement released by the Kaiping city bureau of public security on Friday.
But how Guan slew the child is still being investigated, the statement said.
Local police immediately established a special task force and launched a search for the child after he was reported missing in the city's Chikan town in the early morning on Monday.
The child's parents said their son went to bed as usual the previous night. But they found the son, who used to live alone in his bedroom, had gone missing, with his room's door open, at 5:30 am on July 1.
The child's body, contained in a plastic bag, was found by police in the abandoned primary school two days later at about 4 pm on July 3.
And the child's stepfather was detained later that day when police investigated the case further and targeted the stepfather as the suspect, said the statement.