SW China's Yunnan to hold int'l flower expo
Share - WeChat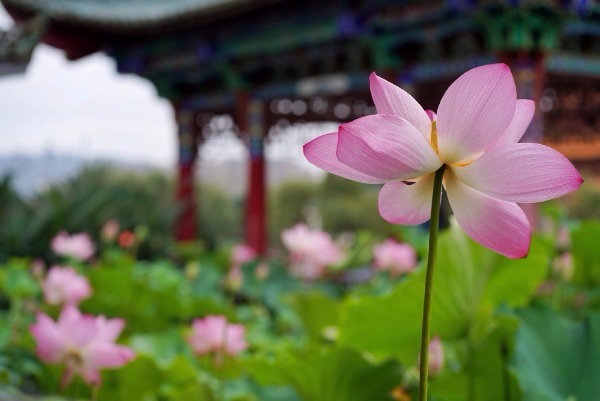 The 20th Kunming International Flower Expo of China will be held next week in southwestern Yunnan province.
The expo will be held in the provincial capital Kunming between July 12 and 14, and is expected to attract over 400 companies from China and 13 other countries, including the Netherlands, Israel and Japan, according to the organizers.
The expo will set up more than 1,300 booths for exhibitors, with foreign companies accounting for 13 percent of the total.
As this year's guest country, Israeli will hold a series of exchange activities, focusing on new technologies for green and efficient agriculture and new trends in the industry.
Israel and Yunnan province will join hands to promote mutual development, win-win cooperation and exchanges in the field of flower industry.
Diverse activities including an international high-end forum on flower industry and the China-Israel agricultural projects matchmaking meeting will also be held during the expo.
With low latitude and high elevation, Yunnan has one of the mildest climates in China, allowing the cultivation of a booming floral market.
Characterized by large-scale flower plantations, industrialized operations, and exports of numerous flower brands, Yunnan has transformed from a flower production base to a market-oriented base.