Inner Mongolia horse racing going global
Horse racing in the Inner Mongolia autonomous region is not just a part of the traditional Nadam fair anymore, but an event of international standards, according to a sponsor of the China Inner Mongolia Horse Racing on June 29.
Horse racing in the autonomous region is going to establish its own unique set of competition rules, said Lang Lin, chairman of Rider Horse Group, which owns China's largest horse farm.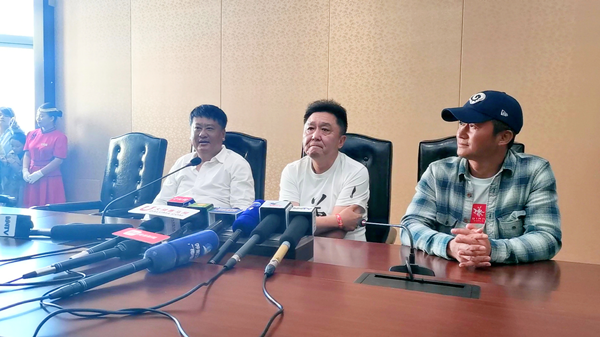 He made the remarks as he attended the opening ceremony of the China Inner Mongolia Horse Racing and the 6th Inner Mongolia International Equestrian Festival as an important sponsor. The two events opened on June 29 in Hohhot, the capital of the Inner Mongolia.
Des Friedrich, a Zelanian expert with 40 years of experience in horse racing management, said the Huhtala grassland, where the China Inner Mongolia Horse Racing was held, is one of the top racecourses in the world.
Its racetrack includes a grass road of 2,200 meters of and a sand road of 1,750 meters. The curve of the track is designed with a sloping turn so that riders can stay balanced when their horses make a fast turn, Friedrich explained.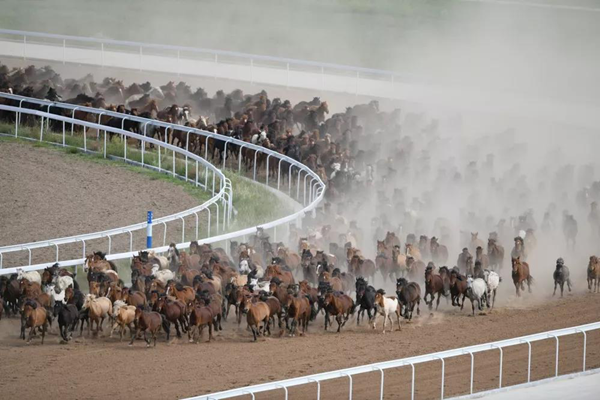 Friedrich and Robbie Hewetson, an experienced horse racing manager from New Zealand, have been invited to shoulder the racing management of Mengxing Rider, in which Rider Horse Group holds some shares.
The development of horse racing is also a convenient way to keep alive the heritage of horses and related culture among the Mongolian ethnic group, which used to rely on the animal for transport and survival, said Lang.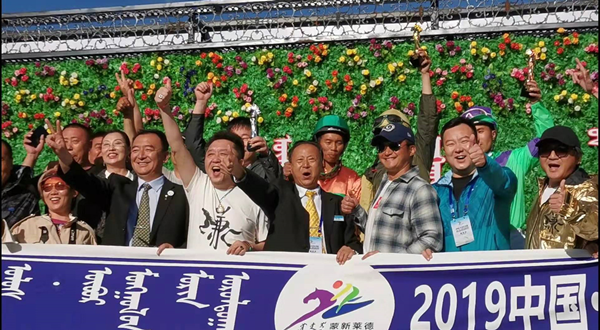 The Rider Horse Group is located at the Horqin Right Wing Middle Banner. A county locked in poverty, it is home to 86.6 percent of the members of China's Mongolian ethnic group.
"Local residents love horses but can't afford them," said Lang.
As such, Rider Horse Group has developed the modern horse industry to create jobs for locals and so far 3,100 residents have been helped out of poverty by cooperating with or working for the business.