Attack on HK legislature a 'political act' with 'hidden agenda'
Share - WeChat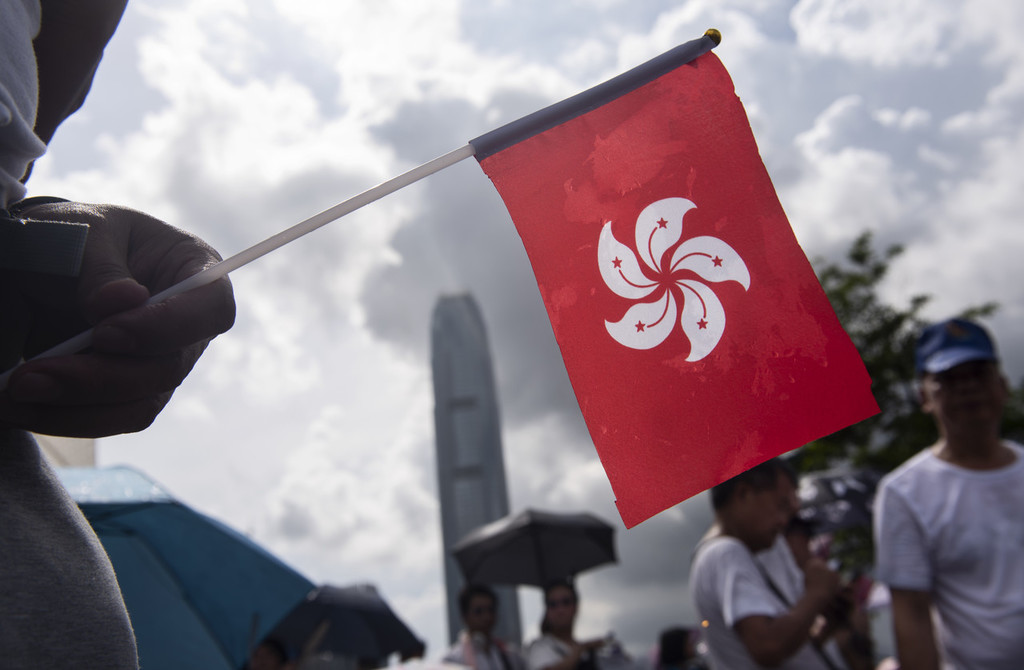 Lawyers in Hong Kong joined on Wednesday the wide condemnation against the violent takeover of the city legislative chambers, saying in a statement that it "had crossed the line of freedom of expression and could be deemed a political act with a hidden agenda".
They called on the legal community to unite and send a clear message that the Hong Kong Special Administrative Region, a community that upholds the rule of law, will never tolerate violence.
The statement represented more than 135 members of the legal community, including Maria Tam Waichu, deputy director of the Basic Law Committee of the Standing Committee of the National People's Congress. The statement was read by barrister and lawmaker Priscilla Leung Mei-fun in front of the council's building, which was besieged, occupied and defaced by radical protesters on Monday night.
Leung said radical protesters had attacked the "one country, two systems" principle by their actions after breaking into the legislative complex. Protesters were seen tearing up Basic Law documents, waving the colonial-era Hong Kong flag and defacing the city's regional emblem after they occupied the chamber.
"That shows they were there with a cause," Leung said, adding that disturbing the public order for political reasons already crossed the bottom line of the Hong Kong community.
The statement also said that the city will never acquiesce to violence and that extremist protesters must receive legal punishment.
Joining Leung was barrister Kacee Ting Wong, who criticized lawyers of the city's opposition camp as turning a blind eye to violence. Ting said they had failed in their responsibility to safeguard and maintain the rule of law of Hong Kong's legal systems.
The Legislative Council building remained under repair Wednesday. Legislative officials estimated that repairing the damage may cost HK$50 million to HK$60 million ($6.4 million to $7.7 million).
On Tuesday, the building had become a crime scene where police were busy collecting evidence. A worker employed by the Food and Environmental Hygiene Department told China Daily that over 200 workers were sent to clean up the area.
On Tuesday, the Law Society of Hong Kong-a professional body representing more than 95 percent of lawyers in the region-issued a statement saying that the protesters had defiantly affronted the rule of law by breaking into the Legislative Council building by force, inflicting bodily harm on others and causing serious damage to the building.
Their statement said there is a line separating the lawful exercise of constitutional rights and unlawful activity, which is and should be subject to sanctions and constraints.