Chinese, Japanese scientists discover highest energy photon
Share - WeChat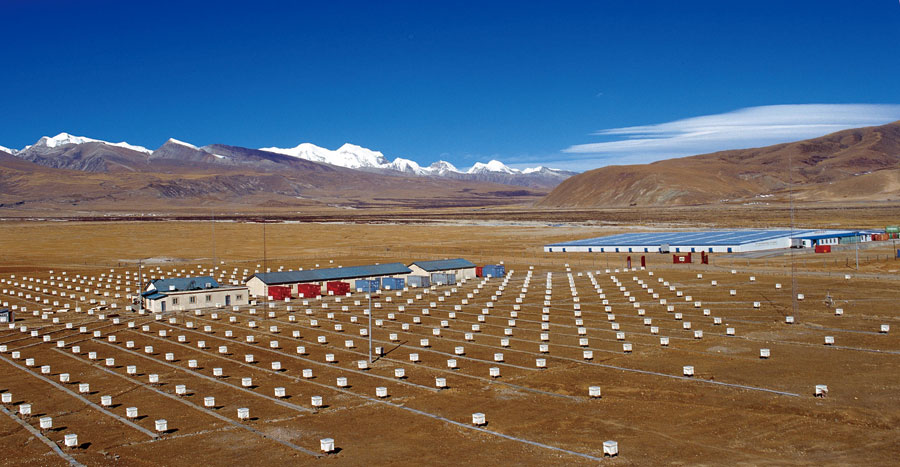 Scientists from China and Japan have detected the highest energy photon, particles of light, ever observed on Earth. Studying these speedy space travelers can shed light on their mysterious origins and acceleration mechanism, leading to new revelations about the extreme conditions of the universe.
The Tibet ASgamma experiment, a China-Japan joint research project located about 4.3 kilometers above sea level on Tibet autonomous region, recently spotted two dozen photons with energies above 100 trillion electron volts (TeV), one of which even registered a staggering 450 TeV.
These finds represent the first measurements of high energy photons over 100 TeV and the highest ever recorded, said Huang Jing, the spokesperson for the project and a researcher from the Institute of High Energy Physics from the Chinese Academy of Sciences.