China and Europe speed ahead on rail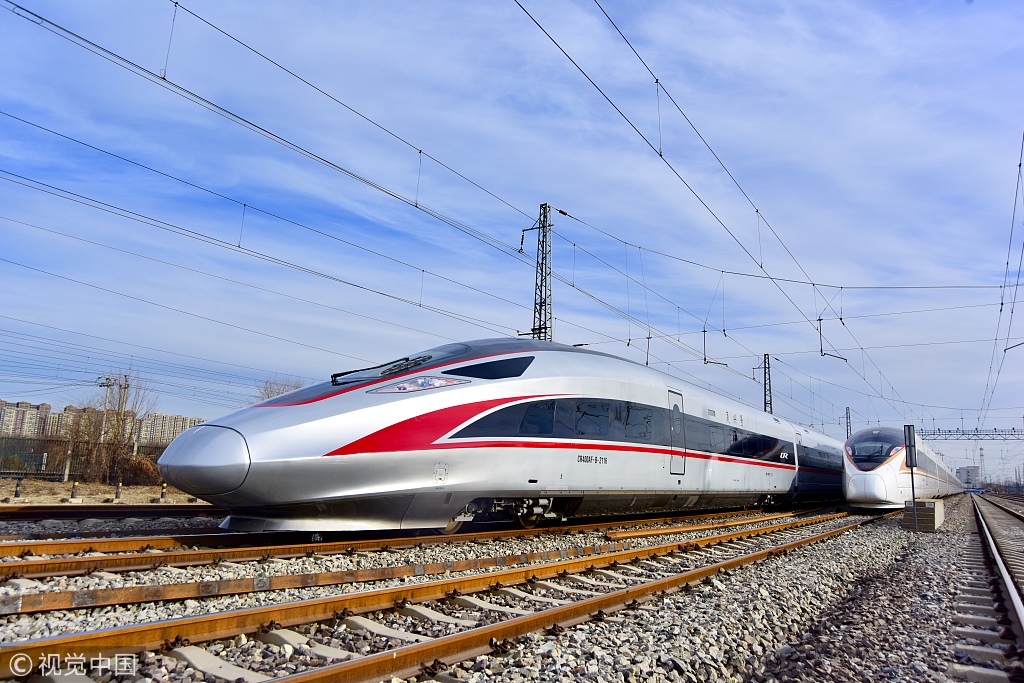 China has been confirmed as the undisputed world leader in high-speed rail infrastructure, while the form of transport is fast catching on in Europe, according to a new report.
In a study published this week, Berlin-based train booking company Omio found that China has 31,036 kilometers of high-speed rail track in use, which is more than the rest of the world combined. The country also ranked first in high-speed rail projects under construction (7,205 kilometers) and maximum operational speed (349 kilometers per hour).
Omio used three factors to determine levels of high-speed development in different nations: operational and record speeds, length of existing railway, and length of high-speed tracks under construction.
Nine out of the top 10 nations are from Asia and Europe. In order they are China, Japan, Spain, France, Germany, South Korea, Italy, Turkey, Austria and Saudi Arabia.
Omio said high-speed rail development is progressing well in Europe, where it provides an alternative to air travel for consumers weighing up ticket price and journey time.
"This ranking shows the breadth of possibility for high-speed rail travel across the world and in Europe in particular," said Jake Luo, Omio country manager for China.
European companies are benefiting from growing environmental awareness. Last year, a movement known as "flygskam", or "flight-shame", began in Sweden, where activists are encouraging people to reduce carbon emissions by switching from air to train travel.
The campaign gathered momentum in April this year with the endorsement of teenage environmental activist Greta Thunberg.
In Europe, Spain has the most high-speed rail in use (2,851 kilometers) and is third in Omio's list behind Japan, which has 3,041 kilometers.
With 113 kilometers of rail in operation and 230 kilometers in planned projects, the United Kingdom ranks 13th.
The UK's sole high-speed rail track, HS1, runs between England and continental Europe. A second line, HS2, is currently under consideration.
Two Chinese companies-State-owned Guangshen Railway and Hong Kong-based MTR-have expressed interest in building the HS2 line, which would connect London and Manchester via the Midlands.
The UK Department for Transport had originally hoped to select a contractor to lead the 56-billion-pound ($70.6 billion) project last month, but comments from the UK Treasury suggest the future of HS2 is in doubt.
Chief Secretary to the Treasury Liz Truss told Parliament in June that her department is currently reviewing the feasibility of the project.
"Is it really the case that this project can be delivered for the budget envelope that the Treasury has set out, in this case 56 billion pounds for HS2?" Truss said.
She said the final decision on HS2 will likely come down to the prime minister who succeeds Theresa May.
The current frontrunner for that position is Boris Johnson who has previously said he is in favor of putting HS2 on hold. Conversely, Johnson's leadership rival, Foreign Secretary Jeremy Hunt, is a strong advocate of HS2.