CPC leads country to prominent global role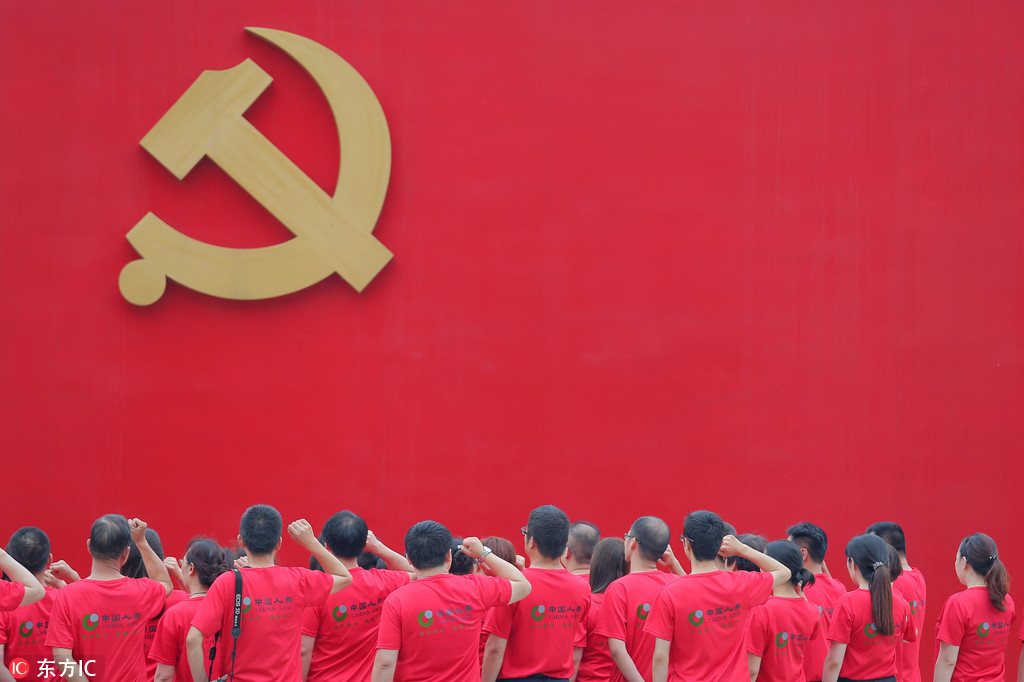 It was the summer of 1921. A dozen Communist Party of China members left a small building in the French concession area of Shanghai and boarded a boat on Nanhu Lake in Jiaxing, Zhejiang province, and while onboard they concluding the first National Congress of the CPC.
The meeting marked a new chapter in history. Since then, the Party has managed to lead the country closer to the center of the world's stage.
After 98 years, the CPC has grown from a small party of about 50 members into the world's largest ruling party, with more than 90 million members.
China has developed from an impoverished country to the world's second-largest economy with a GDP worth 90 trillion yuan ($13.1 trillion). The Chinese nation has stood up, grown rich and is becoming strong.
The CPC and socialism with Chinese characteristics have maintained stability and vitality amid the tide of global changes.
Founding mission
"We believe China will have a bright future," said Fang Zhimin in his final article before he died in 1935 as a CPC martyr. The essay, remembered by CPC members for generations, was recited at a high-level symposium of the Party in 2018.
Ever since the Party's founding, communism has been its supreme ideal, with thousands of people devoting their lives to achieving it. This ideal that unites all Party members has been rock-solid for 98 years.
It was stressed clearly at the very beginning of the report delivered at the 19th National Congress of the CPC that the original aspiration and mission of Chinese Communists is to seek happiness for the Chinese people and rejuvenation of the Chinese nation.
China is now the largest socialist country in the world.
However, achieving national rejuvenation will take more than drum beating and gong clanging.
The Party, therefore, focuses on carrying out a series of great struggles with new characteristics.
Xi Jinping, general secretary of the CPC Central Committee, called for progressing the long march of the new era at the 19th National Congress of the CPC.
During the original Long March, between 1934 and 1936, the CPC wowed the world with their firm ideals and convictions. Today, the "Long March spirit" still encourages all Party members and guides their way forward.