Govt mulls methods to promote waste-sorting agenda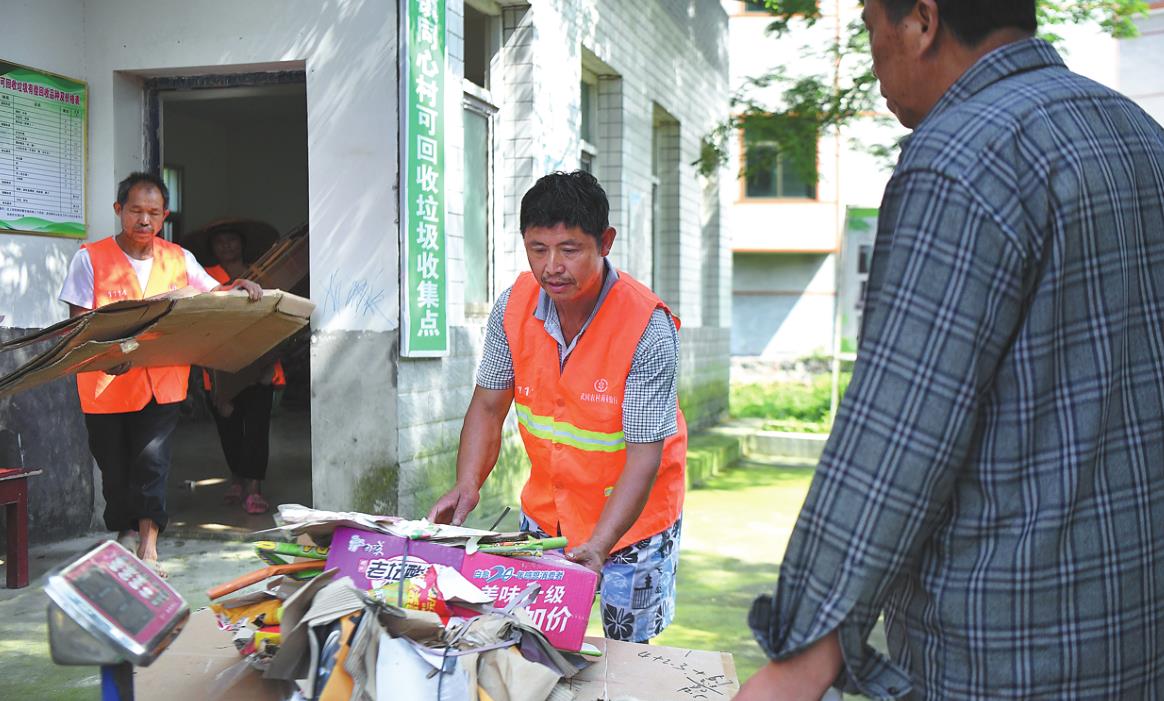 In 2013, 161.5 million metric tons of domestic waste were generated in 261 large and medium-sized cities across China. In 2017, though only 202 of those cities were assessed, the number had jumped to 201.9 million tons, according to the latest report on solid waste control from the Ministry of Ecology and Environment, the country's top environmental authority.
Given the dramatic rise, it is hardly surprising that the issue has attracted the attention of the central leadership. In an instruction published earlier this month, President Xi Jinping called for the ramping up of efforts to encourage people to understand the importance and necessity of waste sorting.
It was the second time Xi had delivered such an instruction, with his previous intervention coming in late 2016, when he presided over a high-level meeting that mulled measures for a national waste-sorting mechanism. Meanwhile, in the past three years, the State Council, China's cabinet, has published two guidelines related to the subject.
In June, the Ministry of Housing and Urban-Rural Development and eight other authorities published a circular ordering more than 300 major cities to introduce garbage-sorting programs this year and to complete the building of garbage-sorting systems by 2025.
Though the earliest trash-sorting pilot program was introduced in 2000, China has yet to see marked progress in the field, but Xi's latest intervention has encouraged the public and even made a topic as serious as waste disposal an online sensation.
Challenges
Experts said China still faces huge challenges to fully ensure public participation, and the government should involve and motivate people in a more detailed way, such as via opinion polls, to address the issue.
They added that the central government must coordinate different regions to determine the types of waste low-end, labor-intensive waste-processing businesses can deal with, and implement an overall plan to make sorting and recycling workable.
The biggest challenge is getting people to develop the waste-sorting habit and fully participate in it, said Liu Jianguo, a professor at Tsinghua University's School of the Environment in Beijing.