No-confidence motion against Japanese PM Abe's Cabinet voted down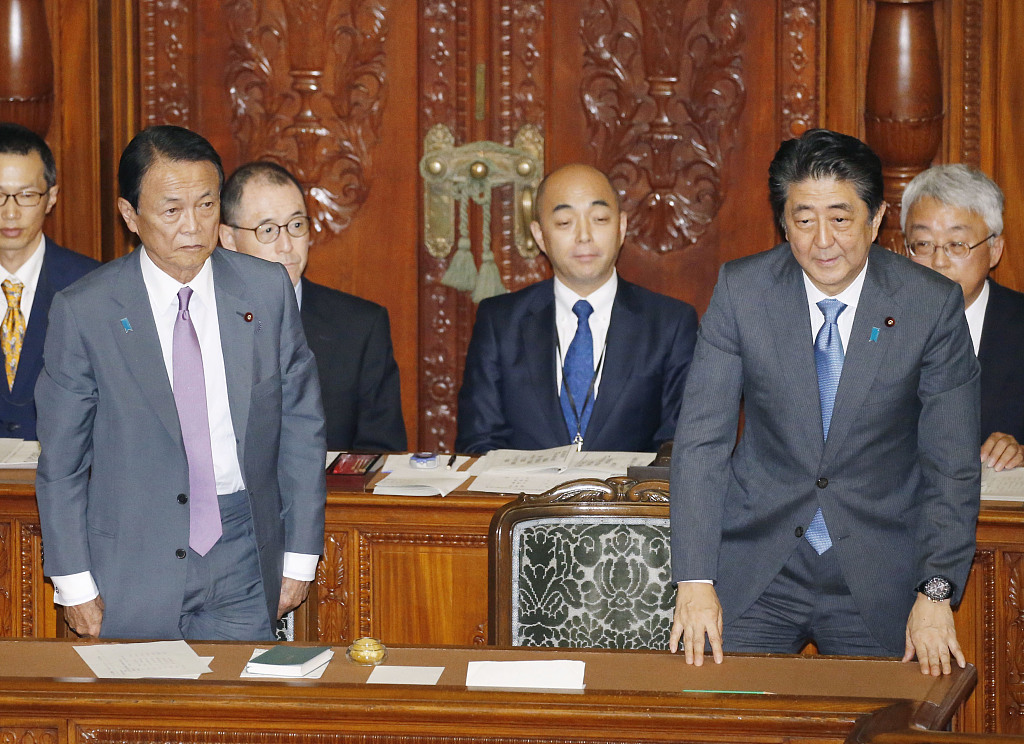 TOKYO - A no-confidence motion against the Cabinet of Japanese Prime Minister Shinzo Abe was voted down Tuesday in the lower house, with the ruling bloc fending off opposition camp criticism about the government's handling of a pension report before an upper house election.
The motion was submitted earlier in the day jointly by four Japanese opposition parties and a group, condemning the Cabinet for continuing to "deceive the public on domestic and foreign affairs, and is jeopardizing people's lives and security."
The leaders of the Constitutional Democratic Party of Japan (CDP), the Democratic Party for the People, the Japanese Communist Party, the Social Democratic Party and the Reviewing Group on Social Security Policy met on Tuesday morning and agreed to introduce the motion to clarify their aim to remove Abe's Cabinet from power.
CDP leader Yukio Edano said they all agreed on the move to demonstrate their opposition to the Abe administration.
The recent furor came after Japanese Minister of Finance Taro Aso refused to receive the report by a panel of experts under the Financial Services Agency he oversees, which contained an estimate that an average retired couple would face a shortfall of 20 million yen ($186,000) under the current pension system if they live to be 95 years old.
Aso has insisted that the reason he decided not to receive the report was that it contradicted the government stance. But opposition party members dismissed that by saying the government is seeking to put a lid on inconvenient truths, with the upper house election expected to take place in July.
Acting secretary-general of the main governing Liberal Democratic Party Koichi Hagiuda said the ruling camp deeply appreciates the Cabinet's efforts, adding that the Cabinet does not deserve to be censured and ousted, and the ruling coalition will reject the motion.
The political battle is heating up one day before the ordinary session is set to end on Wednesday.
It is common for Japan's opposition parties to file a no-confidence motion before a parliamentary session ends. On Monday, a censure motion against Abe submitted by opposition parties was also voted down in the upper house.
Japan's public broadcaster NHK's latest opinion poll shows that the approval rating of Abe's Cabinet is 42 percent, down 6 points from two weeks earlier. The disapproval rating is 34 percent, up 2 points.
When asked about the outcome of the upcoming election in the summer, 21 percent of the respondents hope for an increase in the number of the ruling parties' seats; 30 percent hope the opposition parties advance; and 44 percent said neither.