Children's theater event set to feature seven plays in Shanghai
Share - WeChat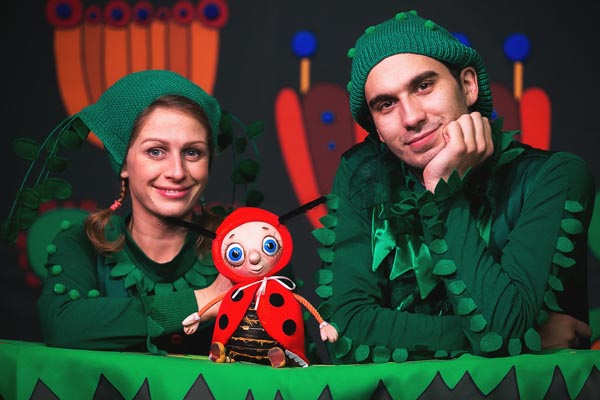 The upcoming Shanghai International Children's Theater Festival will put up seven plays by troupes from home and abroad to children aged 3 and above at the Art Theater of the China Welfare Institute.
Over 50,000 participants are expected to attend the festival, according to the organizers.
"The festival will present creative plays to children and act as a key platform for international exchange on dramas for children, and this will in turn help to drive the industry in the country," says Song Zhongbei, deputy secretary-general at China Welfare Institute, one of the organizers of the festival.
The selected plays in the festival, which will be held from July 5 to 14, cover a wide range of theatrical forms, according to Cai Jinping, dean of the Art Theater of the China Welfare Institute.
A non-verbal play, Sea Heroes, presented by a troupe from the Netherlands, will depict the magical powers of the sea through a mix of dance, acrobatic action, live music and singing.
Performers from Belgium will also put up another non-verbal play titled Shoes which tells the story of two girls who create an imaginary world with footwear.
Another festival highlight is the Russian puppet drama Gift for Mom. The play, which promotes the friendship, cooperation and love, will be performed in English and is adapted from a book written by Belgian artist and children's writer, Quentin Greban.
The tale revolves around a ladybird with blue eyes and freckled nose scouring the forest for the best gifts for her mother.
To celebrate the 70th anniversary of the founding of the People's Republic of China on Oct 1 this year, two Chinese plays created by local artists at the Art Theater of the China Welfare Institute will be staged as well.
Most Popular