Peaceful expression of views urged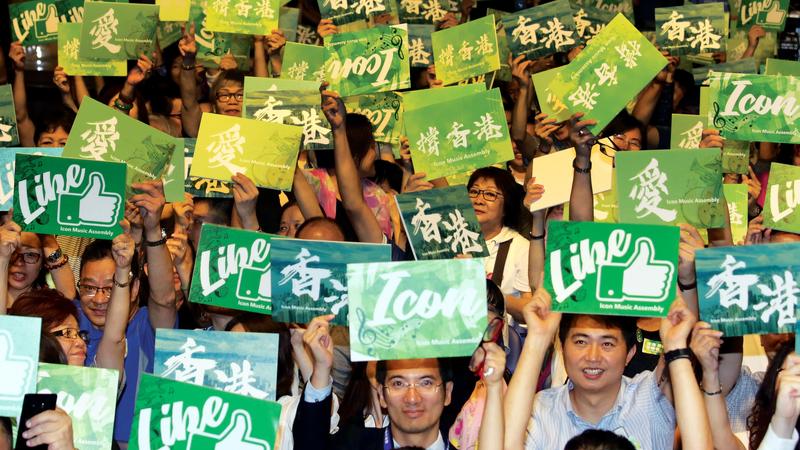 People from different sectors of Hong Kong on Monday called for the rational and peaceful expression of views, and reminded the public that exercising freedom of expression should not disrupt other people's daily lives.
Their appeals came during a public concert held by about 26 local communities in Mong Kok to rekindle a positive spirit in Hong Kong, as protests continued after the government suspended legislation for the city's extradition law amendments on June 15.
Elsie Leung Oi-sie, former secretary for justice of the Hong Kong Special Administrative Region, stressed that freedom of speech and expression should be exercised in accordance with the law and with respect to rights of others.
Sharing her thoughts with some 1,000 spectators, Leung talked about protesters' 16-hour siege of the police headquarters and other government buildings in Wan Chai on Friday. She noted it not only hindered public services, but also dealt physical and mental harm to police officers present.
Officers of the Wan Chai Division could not effectively handle at least 60 emergency calls on Friday, according to police.
In addition, Leung said she believes the SAR government has answered the public's requests by suspending the extradition bill with a pledge to improve its work in the future.
It's easy to resign, while more difficult to stay and rebuild trust, Leung concluded, apparently referring to the demand that Hong Kong Chief Executive Carrie Lam Cheng Yuet-ngor step down.
Leung then expressed her hope that society give the SAR government some space to formulate policies for better answering people's needs.
Retired police officer Luk Hoi-ho, who also joined the concert, noted that police officers have suffered a lot from some irrational protesters' insults and provocations during the Friday siege. He said these protesters had challenged the rule of law, a core value Hong Kong has long taken pride in.
He called for support and encouragement for the police force, as they were performing their duties when dealing with radical protesters.
Taxi driver Alan Cheng noted the protests had cost him business, adding that he lost up to HK$400 (US$51) a day due to traffic congestion during the protests.
He stressed that no rights should be exercised at the cost of others' right to make a living.
Lau Ka-keung, member of the Standing Committee of the All-China Youth Federation, said that one would not put Hong Kong into chaos if he or she loves the city.
People in the city will eventually suffer if the society is not operating properly, he added.
Lawmaker Regina Ip Lau Suk-yee on Monday morning pointed out that the siege has disrupted the normal life of innocent residents in Hong Kong.
The protesters turned to unreasonable means to express their requests, Ip said.