Nation's first wildlife overpass to open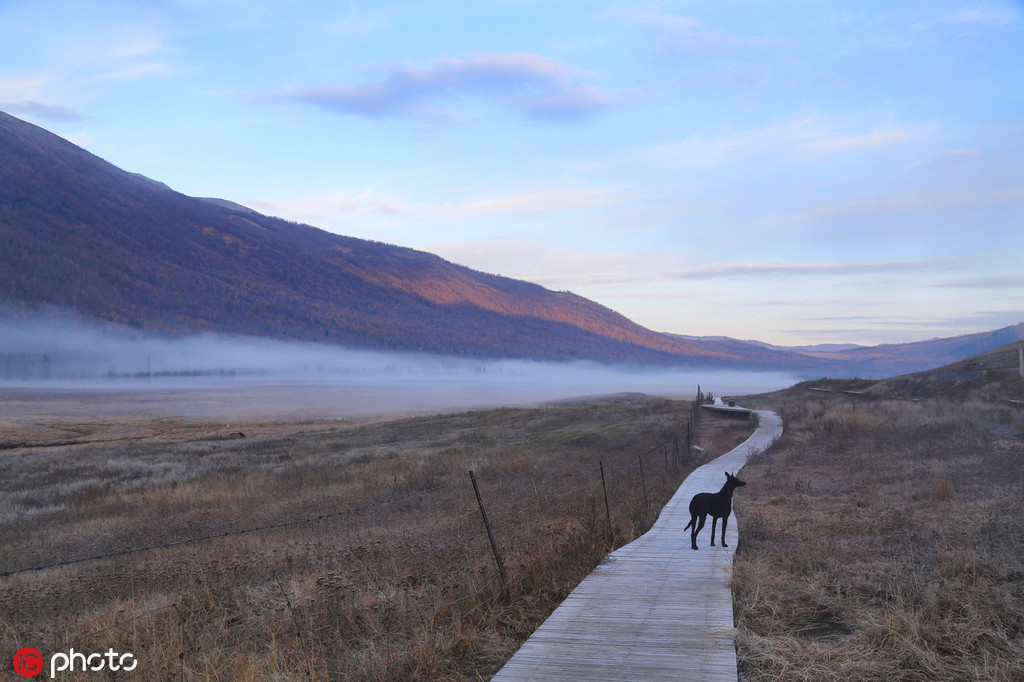 China's first overpass for wildlife migration will be put into use in the Xinjiang Uygur autonomous region on Aug 1, creating a safe pathway for thousands of migrating animals.
The bridge, located over the newly constructed national highway between Fuyun county and Wucaiwan district, will link animal habitats separated by the road.
The bridge-100 meters long, 50 meters wide and 6 meters high-will be a corridor for wild horses, Mongolian gazelles, kiang wild asses and black-tailed gazelles, according to Jiang Xingming, director of the highway.
"It is the country's first overpass that is designed specifically for the migration of wildlife," Jiang said. "It will provide safe passage to about 3,000 to 5,000 large hoofed animals."
In order to fit in with the surrounding environment, Jiang said, the overpass is covered with a layer of sand about 50 centimeters thick, much like the surrounding land.
Grass also will be planted and some animal droppings placed on the overpass to help the animals find their way. Pools will be installed on either side of the bridge to provide a water supply for the migrating wildlife. Walls will be painted a light color to blend in.
National Highway 216, which passes under the bridge, is expected to open on Aug 1, according to Zhang Xiuzhen, chief engineer for No 5 section of the project.
The highway, which was started in 2017, crosses the Junggar Basin and is designed with environmental protection as a top priority.
It passes through the Kalamely Hoofed Animal Wildlife Reserve and has one viaduct and 21 passageways for animal migration, according to Liu Weiwei, a project environmental engineer for one section of the highway.
He said the man-made corridors are designed based on years of observation of wildlife migration in the region. The bridge, for example, is designed according to the region's natural conditions and will significantly reduce the highway's effect on the animals.
Wildlife overpasses and underpasses help assist animals in safely crossing over or under busy roadways and allow them to continue to use their customary paths within the habitat, which would otherwise be blocked by asphalt.
China has put great effort into achieving harmonious coexistence between human development and the protection of wildlife, officials said.
The Qinghai-Tibet Railway, the world's highest and longest plateau railroad, has 33 underpasses for migrating animals.
The railway, in operation since 2006, crosses the Hoh Xil National Nature Reserve and Three-River-Source National Park.
Those passageways, with a total length of 59 kilometers, enable antelopes and other animals to cross the railway freely.