Cooperation with Africa reaches new high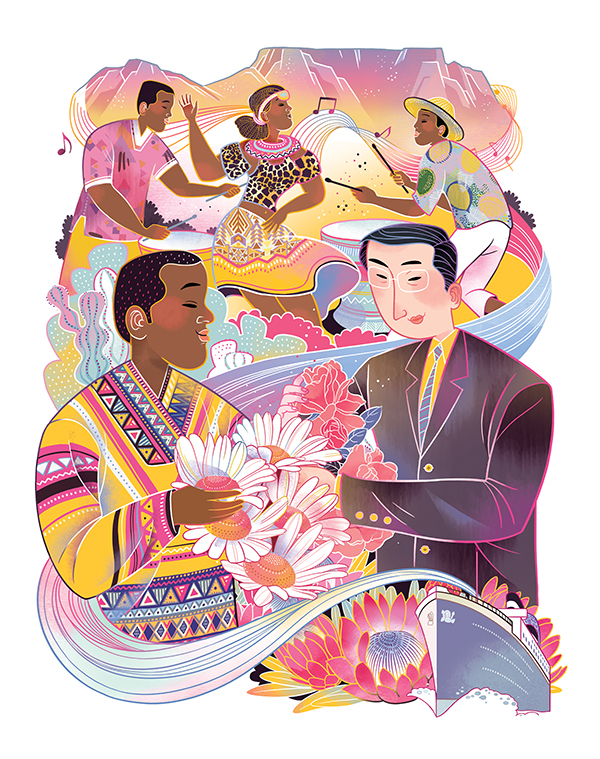 Editor's Note: A two-day meeting of coordinators began in Beijing on Monday to review the implementation of the agreements reached at the Forum on China-Africa Cooperation summit in September, where President Xi Jinping announced $60 billion of aid, investment and loans to facilitate Africa's development. Two experts share their views on the meeting and China-Africa cooperation with China Daily's Liu Jianna. Excerpts follow:
Partnership with Africa exemplary
Zeng Aiping, an associate research fellow at and deputy director of the Department for Developing Countries Studies, China Institute of International Studies
Senior officials from China and 53 African countries are attending the meeting to not only make sure the FOCAC summit outcomes benefit people on both sides, but also promote multilateralism at a time when unilateralism and trade protectionism are rising in many parts of the world.
One area that demands special attention is financial cooperation and arrangements for investment of capital, because along with ministerial-level officials, representatives of financial institutions and enterprises are also participating in the meeting even though the two-day event is not limited to discussing financial collaboration and, instead, will cover eight action plans agreed to at the summit.
The implementation of Belt and Road projects, too, should draw the attention of the participants, especially because African countries are expected to more enthusiastically embrace the Belt and Road Initiative thanks to the tangible results it has been yielding. That many European countries are becoming increasingly open to the initiative will also encourage African countries to embrace it since Europe has considerable influence in Africa.
The Asian Infrastructure Investment Bank is already involved in the construction of certain wastewater treatment plants and solar power stations in Egypt, which could further facilitate cooperation between China and African countries under the Belt and Road Initiative framework.
In a sense, China's constant and fruitful investment in Africa for 20 or so years has prompted other countries to expand their footprints on the continent. For instance, the United States unveiled a "Prosper Africa" plan recently to reportedly counter the influence of China and Russia in Africa.
Yet compared with the developed Western countries represented by the US, China enjoys competitive advantages in terms of not only economic partnership but also trade policies that emphasize common prosperity instead of seeking maximum economic interests.
Moreover, the 25 economic cooperation zones China has helped set up in Africa, which have created more than 40,000 local jobs and paid nearly $1.1 billion in taxes, also provide a fine example of how to help Africa develop and industrialize in an innovative way.
Both sides benefit from collaboration
He Wenping, a senior research fellow at the Charhar Institute and a researcher on African studies, Chinese Academy of Social Sciences
Nine months after the FOCAC summit, this is the right time to address the possible difficulties and problems that have arisen in the implementation of the programs agreed to at the summit. The on-going meeting can help regulate the programs to ensure all their aspects are fully realized.
To counter China's growing influence in Africa, the US has come up with a series of plans including "Power Africa" during the Barack Obama administration and the latest "Prosper Africa". Yet to a large extent these plans are all cry and no wool, while cooperation between China and African countries is concrete and has produced many remarkable results, last year's FOCAC summit and the on-going coordinators' meeting included.
The fact that more countries have become interested in Africa indicates the great potential the continent has for development. Yet the lack of technology, capital and experience has become a hurdle for African countries to unlock that potential.
China has been helping African countries remove that hurdle by investing in Africa, building infrastructure facilities and training personnel.
China-Africa cooperation has never been a one-sided affair. Africa has provided a vast market for Chinese enterprises to explore and go global. With the trade tensions with the US continuing, China has to diversify its economic ties with other countries, including African countries with which it has stood together through thick and thin.
As for African countries, they need more than just aid to alleviate poverty and boost economic development. As a result, they warmly welcome investment, especially private-sector investment, from China.
The views don't necessarily represent those of China Daily.
Most Viewed in 24 Hours
China Views