Bottoms up! Beer festival kicks off in Harbin
Share - WeChat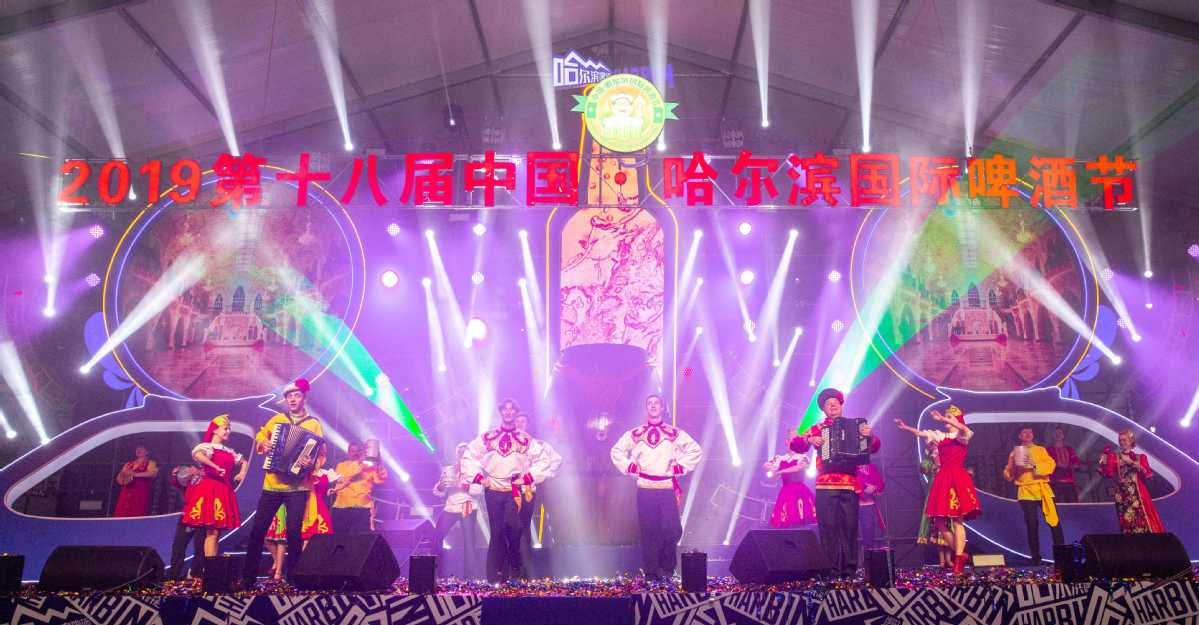 The pleasant summer of Harbin in Northeast China's Heilongjiang province has attracted tourists from all over the world to celebrate the two-month-long beer festival, which kicked off on Thursday.
With the launch of 18th Harbin International Beer Festival, an annual activity in the city, refreshing beer, savory snacks and thrilling music will take over the city for the next two month.
There are 19 beer halls with different themes with an area of over 80,000 square meters. The largest one covers an area of 2,000 square meters.
At the festival, tourists and residents can choose from more than 100 kinds of beer from all over the world.
The festival assembles tasty snacks from different booths, including sausage, roast goose, seafood, fried chicken and fresh fruit.
People can also enjoy various shows every night in the park. By nightfall, the whole park is full of loud music and the lights are shining on the stages of every beer hall.