Young man polishes business with Chinese lacquerwork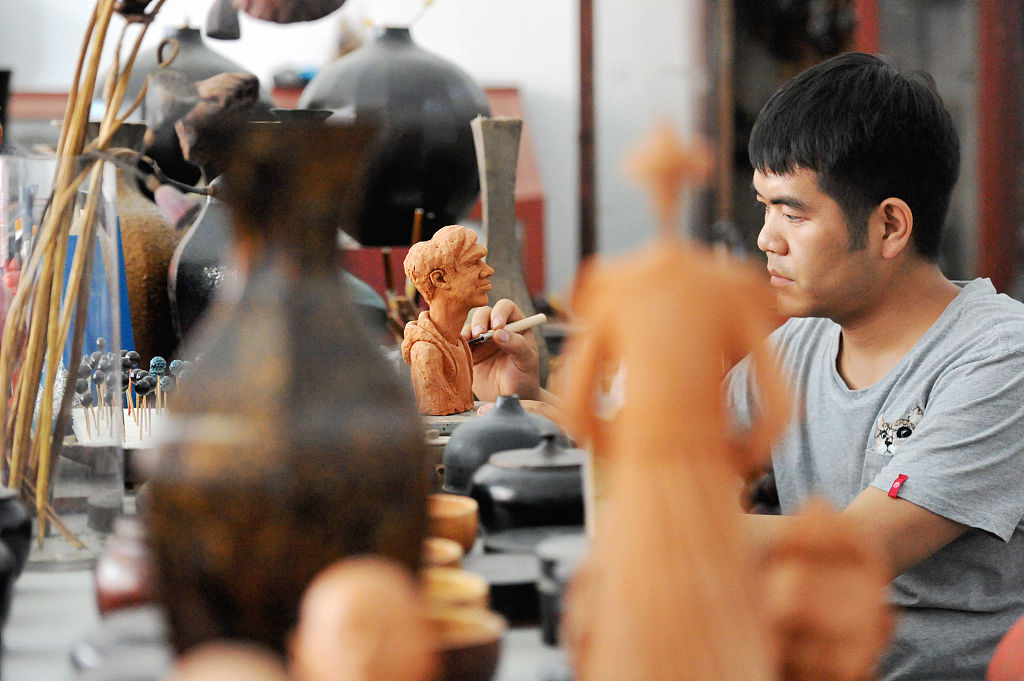 A young entrepreneur is fascinated by Chinese lacquer culture in Qingdao, East China's Shandong province.
Wu Haoyu, a graduate of Shandong University of Science and Technology majoring in product design at the College of Art, has focused on making Chinese lacquerworks while other students are busy job hunting.
As one of the few craftsmen who have mastered the technique of creating Chinese lacquer ware, Wu founded Qingdao Huaxuanzi Culture and Art Co Ltd during his three years of learning lacquer techniques.
Wu's Chinese lacquerworks have been showcased at the Asia-Pacific handicraft fair for high-quality products and the Shanghai Cooperation Organization Summit in Qingdao.
Wu, who began learning Chinese lacquer techniques as a sophomore student and followed a lacquer master from Taiwan, has been drawn to the beauty of Chinese lacquer culture. He has not only inherited Chinese lacquer-making techniques but also spread Chinese lacquer culture by holding exhibitions to showcase his craftsmanship.