Chinese people don't need to be taught how to be patriotic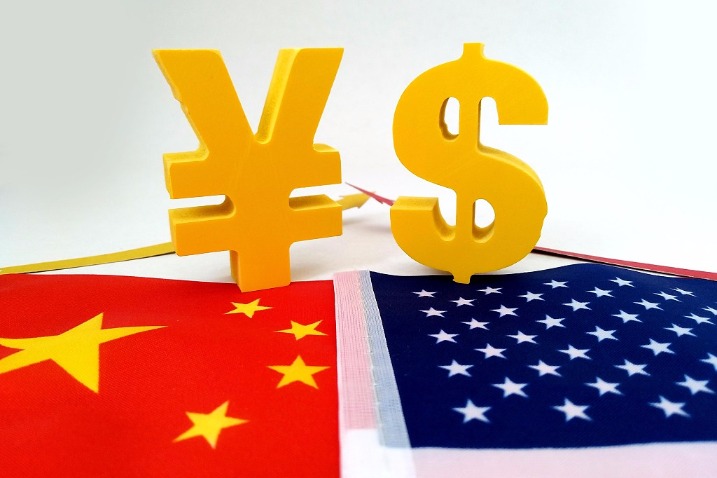 To the surprise of American politicians, their extreme pressure exerted on China only makes the Chinese nation more unified. Some netizens who used to admire the US are starting to get sick and tired of the practices of American politicians, regarding their actions as a humdrum drama show.
However, there are still some people discrediting the patriotism of Chinese people while ignoring the mistakes made by the US. It is intolerable to talk black into white and degrade patriots with biting satire.
It is fair to say that Chinese people stay decent and confident in the trade war. With the deliberate provocations of America, there were times when some of us felt afraid or anxious. Nevertheless, over a year of experience, we are seeing a powerful China stronger than ever. We don't want a trade war, but we are not afraid of fighting one. Powerful as the US, it still cannot afford to irritate China.
Chinese people love their nation, and will never lose their sense of bravery and rationality. China always wishes to settle trade disputes with the US via consultation, in that we believe that a sound China-US relationship not only benefits our two peoples but benefits the world. We adhere to opening our door wider, pulling in the same direction with other countries, and never proactively escalating tensions. We focus on our own development while adopting effective countermeasures. Official data shows that China's foreign direct investment increased 6.8 percent year-on-year to 369.06 billion yuan (53.73 billion dollars) in the first five months this year, which has sent a message that the world is confident in Chinese economy and market.
Since the beginning of the trade dispute between the two countries, the US has been making various sorts of wild accusations against China. There are a few infuriating people who blindly point an accusing finger at their compatriots. However, most Chinese people are actively spreading positive energy, saying "there is no need to admire or fear the US and we must focus on our own development"; "we should open our door wider to the world"; "Chinese people are low-profile, but it doesn't mean we don't have the capability to be stronger"……
In the course of Chinese history, patriotism has always been the keynote of the nation as well as the motivation that encourages Chinese people to become stronger. Today, Chinese people have stood the test of time, and rationality and inclusiveness have always been deeply rooted in our culture.
History proves that unification is of the essence to survive any crisis the Chinese nation faces. We want to tell those who turn a blind eye to the truth that the only way to avoid being abandoned by your compatriots and the time is to pull in the same direction with the Chinese people and the Chinese nation.
Most Viewed in 24 Hours
China Views