Guangzhou to host Sino-US cancer summit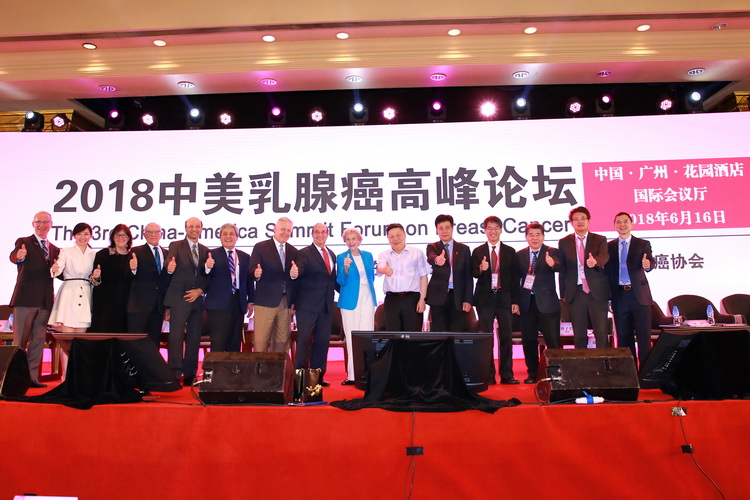 The 4th China-US Summit Forum on Breast Cancer will open in Guangzhou today to enhance exchanges and discuss the latest developments in breast cancer research and intervention.
Around 700 breast cancer specialists from both countries will attend the two-day conference aimed at forming a global unified front to combat breast cancer, according to forum organizers including the Guangdong Pharmaceutical Association and the Guangdong Academy of Medical Sciences and Guangdong Provincial People's Hospital.
It will serve as a platform for colleagues to share experiences and forge partnerships, said Liao Ning, the conference chairwoman.
"The cooperation will be of mutual benefit and demonstrate deeper collaboration to better contain the disease worldwide," she said.
Regarding the overall perception of breast cancer treatment, China can still learn from the United States, where the five-year survival rate stands at more than 90 percent, she said.
Meanwhile, as China's increasing research capacity is recognized internationally, it has been closely involved in globalized new treatment developments, said Charles Balch, president of the International Sentinel Node Society and former executive vice-president and CEO of the American Society of Clinical Oncology.
For instance, Guangdong General Hospital, recognized by his society's National Surgical Adjuvant Breast and Bowel Project as an official partner in China, can now access more global research and clinical trials in breast cancer and better present Chinese patients in international research in a bid to advance treatment and prevention of the disease worldwide, Liao said.
Balch agreed, adding that "data from China would contribute to global research and clinical trials of breast cancer".
"We are all human beings with disease as a common enemy," said Thomas Frieden, former director of the US Centers for Disease Control and Prevention.
And ensuring better health can always be a bridge, even at a time of friction, he added.