Xi highlights support for DPRK, cooperation
Share - WeChat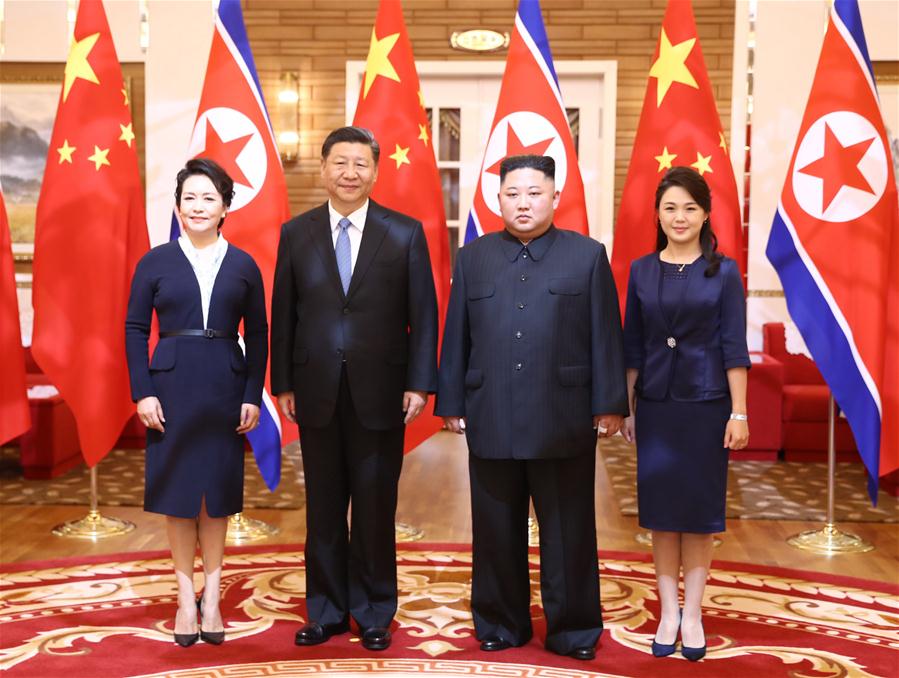 General Secretary of the Central Committee of the Communist Party of China and Chinese President Xi Jinping departed Friday for home after concluding a two-day state visit to the Democratic People's Republic of Korea.
China would like to offer as much help as possible to the Democratic People's Republic of Korea to address its legitimate security and development concerns, President Xi said on Thursday.
Xi made the remark while meeting with Kim Jong-un, chairman of the Workers' Party of Korea and chairman of the State Affairs Commission of the DPRK, during his two-day state visit to the country.
Xi received a grand and warm welcome, with more than 250,000 DPRK people turning out to greet him.
The visit, Xi's first as general secretary and head of state, and also the first of its kind in 14 years, comes as the two neighboring countries are celebrating the 70th anniversary of their diplomatic ties.
China would like to enhance coordination and cooperation with all relevant parties including the DPRK to play a positive and constructive role in promoting the denuclearization of the Korean Peninsula and the peace of the region, Xi said.
Noting that the peninsula issue is highly complicated and sensitive, Xi underlined the need to examine the development of the peninsula situation from a strategic, long-term view and maintain peace and stability on the peninsula.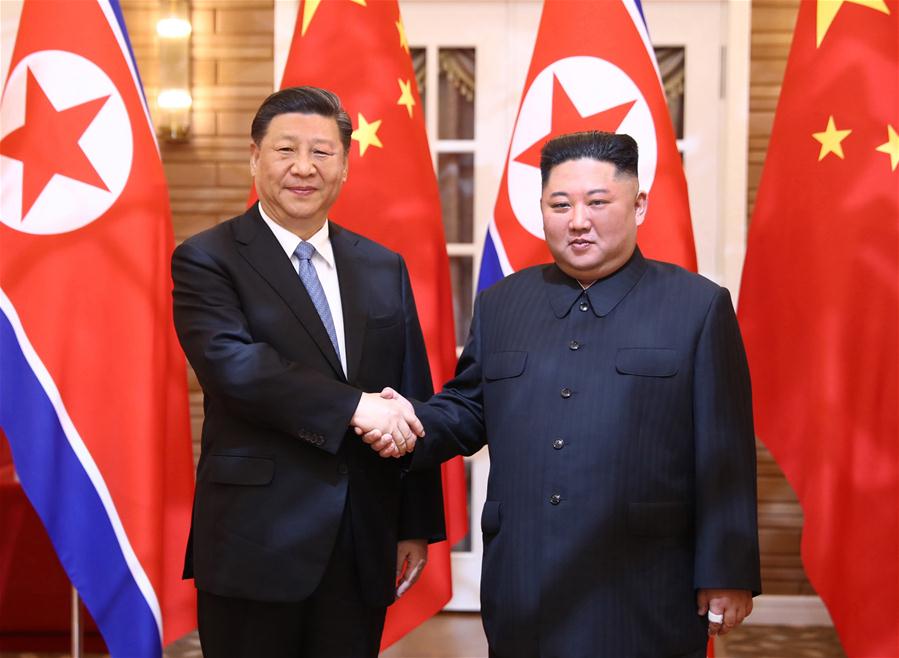 Xi spoke positively of the DPRK's efforts to maintain stability on the peninsula and promote the region's denuclearization, and said that the international community hopes that Pyongyang and Washington continue with their talks and come to terms.
Kim said that over the past 12 months, the DPRK has taken many positive measures to prevent tensions from rising and handled the situation of the peninsula.
However, these efforts did not receive a positive response from the relevant parties.
The DPRK is ready to remain patient and, at the same time, relevant parties should meet the DPRK halfway in seeking solutions that answer the legitimate concerns of all sides, Kim said.
The DPRK spoke highly of China's significant role in the process of addressing the peninsula issue, Kim said, adding that the DPRK would like to enhance communication and coordination with China to promote a political resolution of the peninsula issue.