Latin America, Caribbean share beauty through art exhibition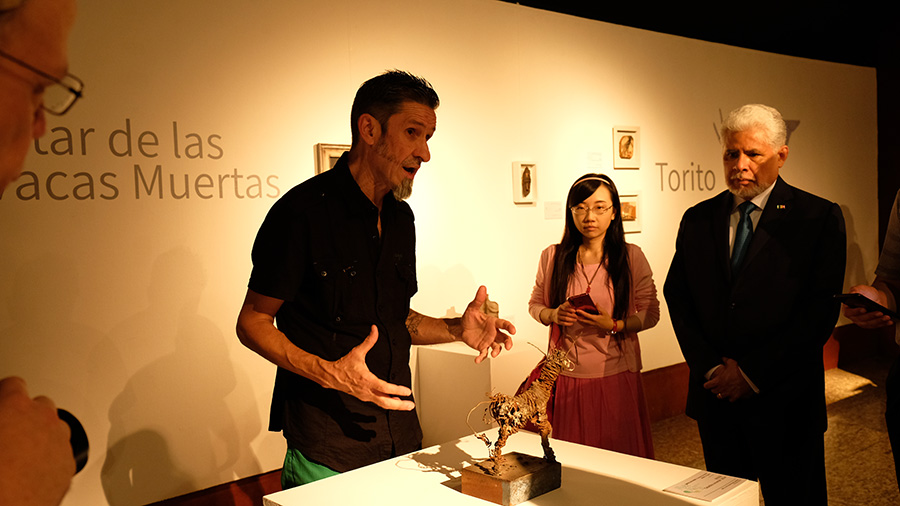 Peter's cousin, Francoise Ventelon, a French lady who came to Beijing to visit her son, attended the exhibition and said she was impressed by how inclusive China is. "I heard that there is a Picasso show underway in Beijing, but I don't know there is one here that presents artworks from countries that are far away from China. I really enjoy them," she said.
The exhibition is co-organized by China's Ministry of Culture and Tourism and the embassies of LAC countries in China, including Cuba, Costa Rica, Uruguay, and Mexico.
Yang Xiaoyu contributed to the story