Gardening video from horticultural exhibition promotes international cooperation on green living
Share - WeChat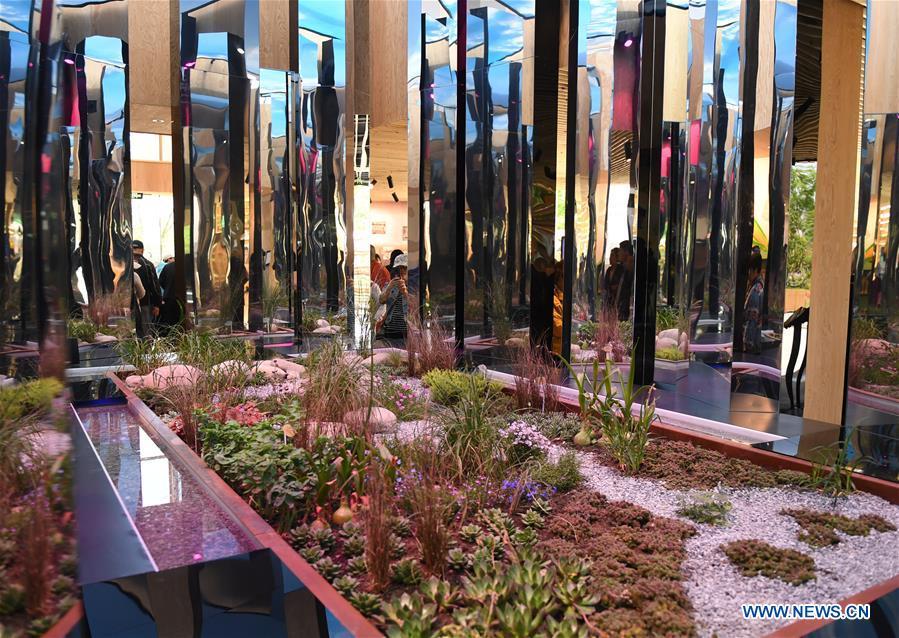 Beijing hosted a releasing ceremony for a gardening publicity video, which showcases characteristics and cultural essence of 10 countries such as Cambodia, Czech, Japan, Nepal and Singapore, on Wednesday.
The video is based on the International Horticultural Exhibition 2019 that opened on April 29 in Beijing and it is a special gift given to heads of different countries that attended the exhibition's opening ceremony, organizers said.
Xu Hejian, director at the information office of the Beijing government, said: "The video builds a friendship bridge for China and other countries and becomes a link for the countries to beautify the earth."
This year's horticultural exhibition is an important platform and window for displaying China's improvement and protection of ecology. After the ceremony, guests presented vases of the exhibition to its pavilions of Nepal, Pakistan, Tajikistan and Germany for expressing wishes of pursuing green life.
Ye Wenhu, a professor from Peking University, delivered a speech at the ceremony, saying the human race is living in a transition period from industrial civilization to ecological civilization. Ecological civilization carries out the theory "respecting, conforming to and protecting the nature" in all aspects and the whole process of social and economic life, Ye said.
Guests at the ceremony also discussed significance of the "Two Mountains" theory, which is known as President Xi Jinping said "green mountains and clear waters are indeed mountains of gold and silver".
Huang Keying, head of the publicity department of Yanqing district, said Yanqing promotes implementation of the theory. Because of that, it has confidence of well hosting the horticultural expo and preparing for competitions of the 2022 Winter Olympics.
Zhang Haibin, vice-dean at the School of International Studies of Peking University, said building a beautiful planet is a common dream of mankind and only by cooperation among different countries, global environmental problems such as climate change and marine pollution can it be performed efficiently.