SCO serves as 'perfect' model of modern multinational organization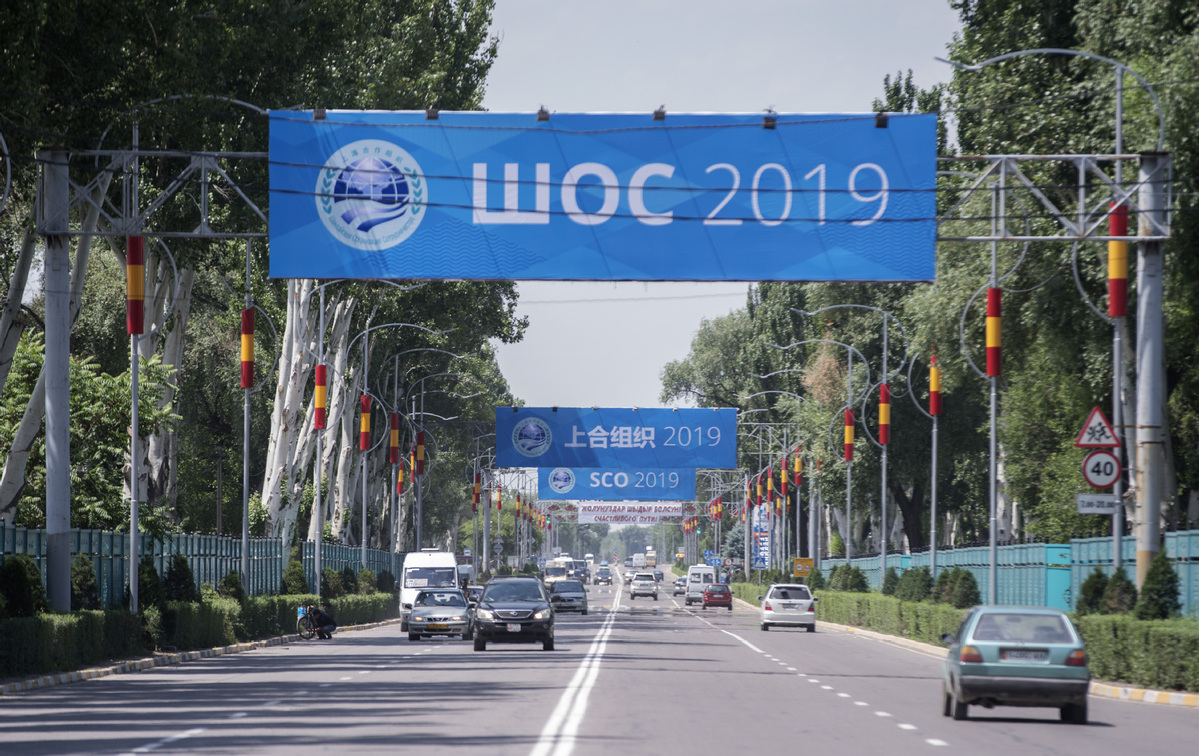 The Shanghai Cooperation Organization's 19th summit on Friday in Kyrgyzstan's capital city, Bishkek, was a complete success. The SCO is a perfect model of what a 21st century multinational organization should be and the summit did not disappoint as it provided a platform for Chinese President Xi Jinping and other leaders in attendance to further advance their collective vision for a better world, as well as to confer both formally and informally.
President Xi, consistent with the thoughts he has been expressing at home and abroad since addressing the World Economic Forum in Davos, Switzerland and the United Nations Office at Geneva in January 2017, spoke in Bishkek of the Shanghai Spirit of mutual trust, mutual benefit, equality, consultation, respect for cultural diversity and pursuit of common development, as its core value and shared vision.
President Xi stated that peace, development, cooperation and a win-win approach remain the irreversible trend of the times, despite a changing international landscape. He exhorted members to develop the SCO into a model organization that highlights unity and mutual trust, and to firmly reject the discredited and divisive concept of a clash of civilizations.
The Chinese leader also said SCO members need to hold fast to the concept of common, comprehensive cooperative and sustainable security. He urged members to take multiple measures to combat what he called the three forces of terrorism, separatism and extremism.
SCO is now the largest regional organization in the world in terms of geographical coverage and population. Its eight memberstates, China, India, Kazakhstan, Kyrgyzstan, Pakistan, Russia, Tajikistan and Uzbekistan, include nearly half the global population and over 20% of global GDP. Its territory stretches east to west from Fuyuan, China to Kaliningrad, Russia, and north to south from the Arctic to the Indian Ocean.
But the SCO's footprint is even larger. It encompasses the four observer states of Afghanistan, Belarus, Iran and Mongolia, whose leaders were in attendance. There also are six dialogue partners: Azerbaijan, Armenia, Cambodia, Nepal, Turkey and Sri Lanka.
Many Americans and Europeans are still learning about the SCO. If this summit is any indication, however, its multilateral efforts and achievements, already well known to almost half the globe, will continue to resonate near and far.
The 19th SCO summit is now history. Hopefully the 20th SCO summit in Russia will enjoy the same level of success as this year's, and with increased global exposure and impressive recognition.
Harvey Dzodin is senior fellow at the think tank Center for China and Globalization, and is a former legal advisor in the Carter Administration.
The opinions expressed here are those of the writer and do not represent the views of China Daily and China Daily website.
Most Viewed in 24 Hours
China Views