Social reasons for baby boy bias must be eliminated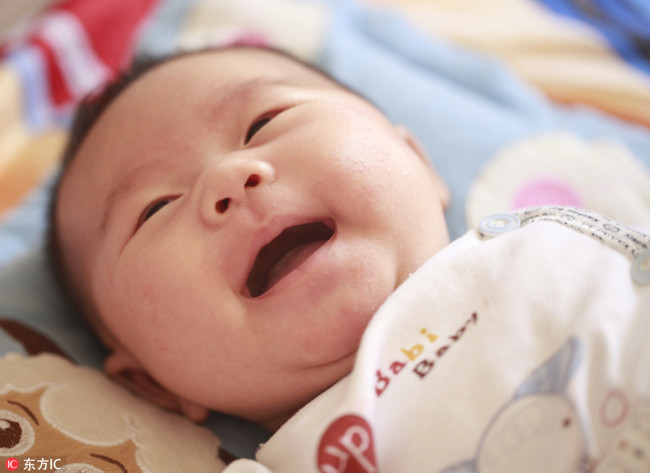 STATISTICS FROM THE HEILONGJIANG provincial bureau of statistics indicate that the gender ratio at birth last year in some of its counties was far beyond the 107:100 upper limit of the normal range. For instance, the male to female ratio at birth in Tongjiang county in the province hit 116.9:100. China Youth Daily comments:
The unbalanced sex ratio at birth in Tongjiang, which cannot be justified by any natural causes, should have rung alarm bells, as such a wide gender gap will necessarily sow the seeds for a range of difficult social issues in the foreseeable future.
In fact, the problem is not only limited to the northeastern province, as the latest statistics of the National Bureau of Statistics indicate the nationwide gender ratios of the 5-9 age group and 0-4 age group were 118.55:100 and 114.52:100, respectively, in 2017.
It means the abnormal unbalanced gender ratio has become a national and structural challenge that the country must deal with.
There are many reasons for the unbalanced sex ratio, for instance, female newborns are more likely to be deserted, or even become victims of infanticides, than male ones even if they are healthy.
When discrimination against females, abuse of fetal sex diagnosis, which has long been outlawed, and abortions come together, the gender gap is not that hard to understand.
The fast social and economic development in China has not helped to put an end to these backward, brutal and illegal practices as some expected them to. The authorities must take concrete actions to address both the symptoms and the root causes of the issue.
Fetal sex diagnosis must be strictly prohibited. It is necessary to criminalize the doctors profiting from the unlawful practice that has prompted many couples to choose abortion to avoid having a daughter. Those who desert babies or commit infanticide must be punished with due severity, otherwise, more will be encouraged to do the same.
Also, governments at all levels, media and social organizations should continuously raise the public's awareness of gender equality.
There is still a long way to go for the country to fully protect women's and children's rights, and root out the gender discrimination that has remained ingrained deeply in the social and cultural soil.
Most Viewed in 24 Hours
China Views