Big Tech must take a stand against deepfake videos
Share - WeChat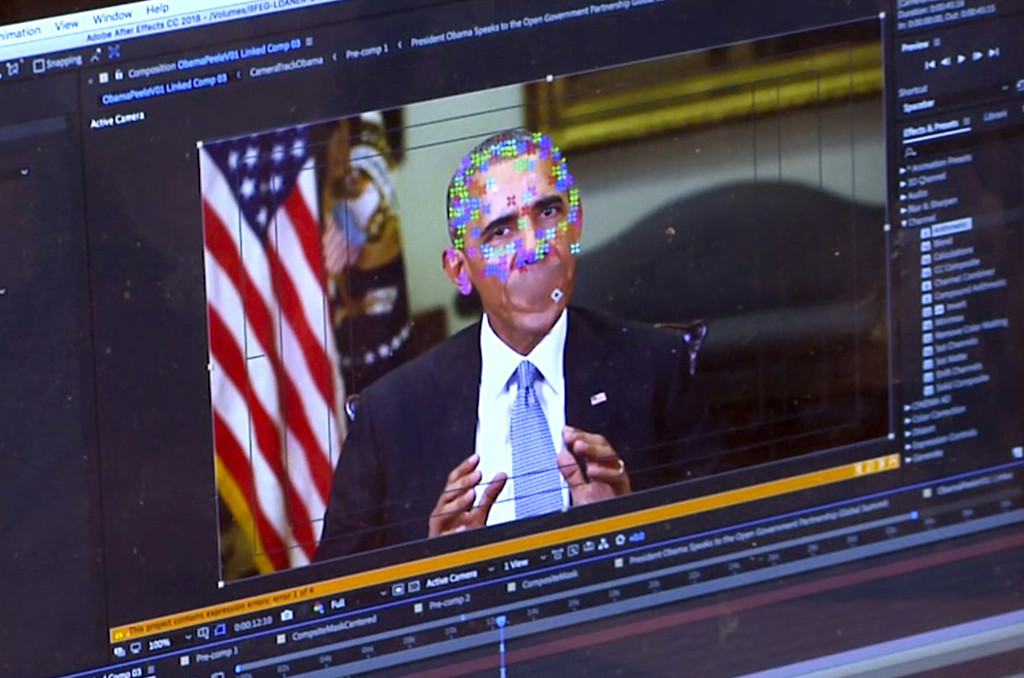 The concept of doctoring photographic images goes all the way back to the 19th century. The hallmark black and white photo of Abraham Lincoln standing proud around 150 years ago, is in fact the head of Lincoln grafted onto the body of Jefferson Davis, who was president of the Confederacy.
Since then we have had the advent of digital photography, and with it the perils of photoshop which can spread fake news like wildfire, if left unverified.
The arms race to spot doctored images before they can spread misinformation has been going on for some time now, with companies such as Amped Software and Hex leading the image authentication fight back, and are now even used in court proceedings to verify potentially photoshopped evidence.
However, in the world of technology, times often change too fast to allow for the same arms race to carry on for too long. The image authentication game has since been raised to new levels by developments in artificial intelligence.
Earlier this month, a 16 second video was uploaded to Instagram allegedly showing Facebook founder Mark Zuckerberg playing to his data totalitarian alter ego much portrayed by the media.
"Imagine this for a second, one man with total control of billions of people's stolen data, all their secrets, their lives, their futures..."said the seemingly real-life Zuckerberg on camera. Looking just as realistic as the real Zuckerberg, it was since been confirmed as what is known as a deepfake video.
It is frightening to see how realistic AI reconstructions of people are, indistinguishable from reality, and can be made to say or do whatever you want. The AI software used voiceclips and videos of the real Zuckerberg to create this new masterful form of trickery.
Unsurprisingly, in an era where much cruder fake news spreads like wildfire, the deepfake video of Zuckerberg infected the global social media network with people unwittingly spreading the fraudulent video countless times.
The concept of deepfake videos was coined around two-and-a-half years ago, with its origins in crude fake celebrity pornographic videos, and for many years remained largely underground in the depths of anonymous internet subculture forums. However, the concept is the same.
Deepfake is, in essence, a technique for human image synthesis based purely on AI. Combined superimposed existing images and videos are sourced using a machine learning technique called generative adversarial network, a class of machine learning systems invented as recently as 2014.
At first, these techniques were most commonly used for aforementioned crude celebrity pornography and revenge porn, but the concern is that in the future, deepfakes will be used to create fake news and spread malicious hoaxes damaging to peaceful political processes.
The Zuckerberg video uploaded to Instagram highlights this worrying future issue, and as the quality of deepfakes improves every year, this raises concern about how we can control them.
Fortunately, the 16-second Zuckerberg video was part of a campaign by an advertising agency as part of an exhibition on high profile individuals, and the creators have been open about the video clip's authenticity.
However, numerous deepfake videos circulating of individuals such as former United States president Barack Obama, current President Donald Trump and Kim Kardashian have the potential to divide societies if nothing is done about them.
Instagram claims that deepfake videos do not break its content moderation policies, but this is not a victory for free speech. A lack of control or clear policy over sophisticated misinformation goes against any big tech company's so-called stand against fake news. What is needed is investment back into the image authentication arms race.
With their large resources, tech conglomerates should do more to develop AI software which can detect trickery that the human eye cannot, and notify social media users that the video is misleading and does not represent the real life individual in question.
If not for the noble cause of protecting our current epidemic of fake news, then for the fact that these CEOs may themselves one day appear online, saying things they have a great deal of trouble remembering.
Most Viewed in 24 Hours
China Views