Europe opens its arms to Chinese students
Share - WeChat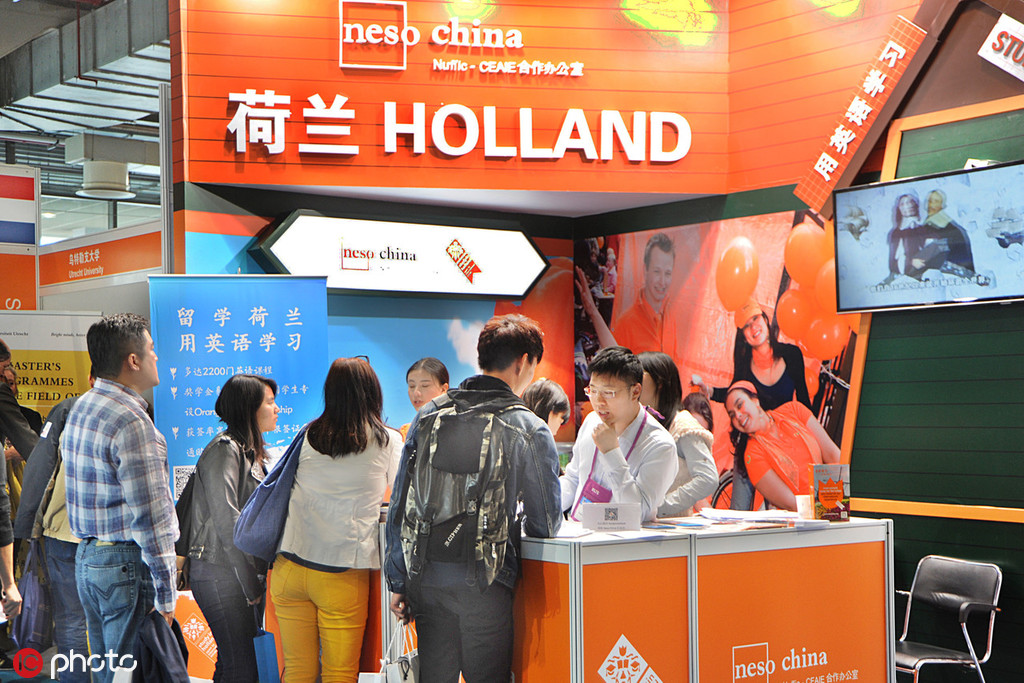 Improved relations
Prolonged, complicated procedures, sometimes with demands for additional information about travel history, family members and social media accounts, plus shorter visa validity times, have scared many aspiring Chinese applicants out of their plans to study in the United States.
European countries welcome more Chinese students, with an eye on closer, long-term ties and cooperation with China, and have been very much impressed by their academic excellence.
In addition, Chinese students make a significant contribution to Europe's economy. Their annual spending is 30,000 US dollars per head on average, contributing 0.25 percent to the EU's gross domestic product in 2015, according to a 2017 report by Bruegel, a Brussels-based economic think tank.
"We now have about 500 Chinese students, only after US and French students in number. Chinese students are definitely among the best academically," said Alexandre Mariani, an international affairs manager at the Paris Institute of Political Studies (Sciences Po), which recognizes China's college entrance examination results in its admission of high school graduates.
In Brussels, Denis Flandre, professor at the UCL engineering school, commented, "The PhD students from China have excellent scientific backgrounds and deliver high-level research results very quickly. They also integrate very well."
Donna Samson, UCL pro-rector for international affairs, deemed Chinese students a valuable asset in creating long-term research partnerships with China. "They may go back to China to set up their own labs and keep contacts with UCL, thus building an international network for scientists to work together to tackle big challenges."
In UCL, Samia Patsalides, the international relations officer for Asia, said, "We look forward to receiving more (Chinese students), and obviously this is a very fruitful collaboration for both sides."
Massimiliano Fiorucci, head of the education department of Roma Tre University, says it is imperative that Europe develop ties with China, and one way to do so is through Chinese students. "We must develop and improve the relations through the exchange of teachers and students both in teaching and researching," he said.