India to become world's most populous country in 2027: UN
Share - WeChat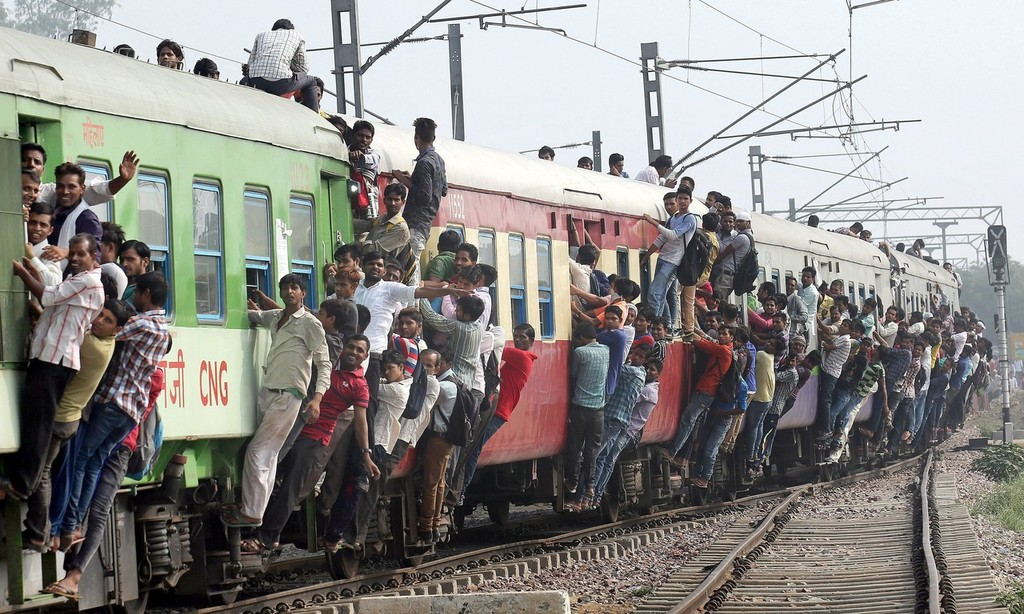 The United Nations released new population projections, indicating that humankind's numbers are expected to reach 9.7 billion by 2050 and India is poised to overtake China as the world's most populous nation around 2027.
World Population Prospects 2019: Highlights, which is published by the UN's Department of Economic and Social Affairs (UN-DESA), was released on Monday at UN headquarters in New York, providing a comprehensive overview of global demographic patterns and prospects.
The study concluded that growing at a slower pace, the world's population is expected to increase by 2 billion people in the next 30 years, from our current 7.7 billion level to 9.7 billion by 2050 and could reach its peak at nearly 11 billion around 2100, according to John Wilmoth, director of the population division of UN-DESA said at a press conference.
The report noted that China, with 1.43 billion people in 2019, and India, with 1.37 billion, have long been the two most populous countries of the world, comprising 19 and 18 percent, respectively, of the global total in 2019.
The report confirmed that the global population is aging due to increasing life expectancy and falling fertility levels, and that the number of countries experiencing a reduction in population size is growing.
By 2050, one in six people in the world will be over age 65 (16 percent), up from one in 11 in 2019 (9 percent). The number of persons aged 80 years or over is projected to triple from 143 million in 2019 to 426 million by 2050.
Currently, the most populous low-fertility countries are China, the United States, Brazil, Bangladesh, Russian, Japan and Vietnam.
"Between 2019 and 2050, 55 countries or areas are expected to see their populations decrease by at least one percent. In the largest of these, China, the population is projected to shrink by 31.4 million, or 2.2 percent," the report wrote.
The report also finds the average life expectancy at birth for the world, which increased from 64.2 years in 1990 to 72.6 years in 2019, is expected to increase further to 77.1 years by 2050.
While considerable progress has been made in reducing mortality and closing the longevity differential between countries, the gaps remain wide.
In 2019, life expectancy at birth in the least developed countries lags 7.4 years behind the global average, due largely to persistently high levels of child and maternal mortality, as well as violence, conflict and the continuing impact of the HIV/AIDS epidemic.
With life expectancy at birth above 84 years in 2019, Japan and the Hong Kong and Macao special administrative regions of China are the world's longest-lived countries or areas.
The world's shortest-lived countries are the Central African Republic, Chad, Lesotho, Nigeria and Sierra Leone, each with life expectancy at birth below 55 years in 2019.
Positively, the report finds that in some countries, growth of the working-age population is creating opportunities for economic growth.
"Recent reductions in fertility have caused the population at working ages (25-64 years) to grow faster than at other ages, creating an opportunity for accelerated economic growth thanks to a favorable population age distribution," the report explained.
"To benefit from this 'demographic dividend', governments should invest in education and health, especially for young people, and create conditions conducive to sustained economic growth," the report suggested.
Other key findings include falling proportion of working-age population that is putting pressure on social protection systems; and migration has become a major component of population change in some countries.
The resulting changes in the size, composition and distribution of the world's population have important consequences for achieving the Sustainable Development Goals, the globally agreed to targets for improving economic prosperity and social well-being, while protecting the environment, according to its press release.
Liu Zhenmin, UN under-secretary-general for Economic and Social Affairs, said the report offers a roadmap indicating where to target action and interventions.
"Many of the fastest growing populations are in the poorest countries, where population growth brings additional challenges in the effort to eradicate poverty, achieve greater equality, combat hunger and malnutrition and strengthen the coverage and quality of health and education systems to ensure that no one is left behind," he said.
Maria-Francesca Spatolisano, assistant secretary-general for policy coordination, who gave a briefing at Monday's press conference, said the report includes updated population estimates from 1950 to the present for 235 countries or areas, based on detailed analyses of all available information about the relevant historical demographic trends.
The latest assessment uses the results of 1,690 national population censuses conducted between 1950 and 2018, as well as information from vital registration systems and from 2,700 nationally representative sample surveys.