Woman doesn't let leukemia stop her from earning pharmacy degree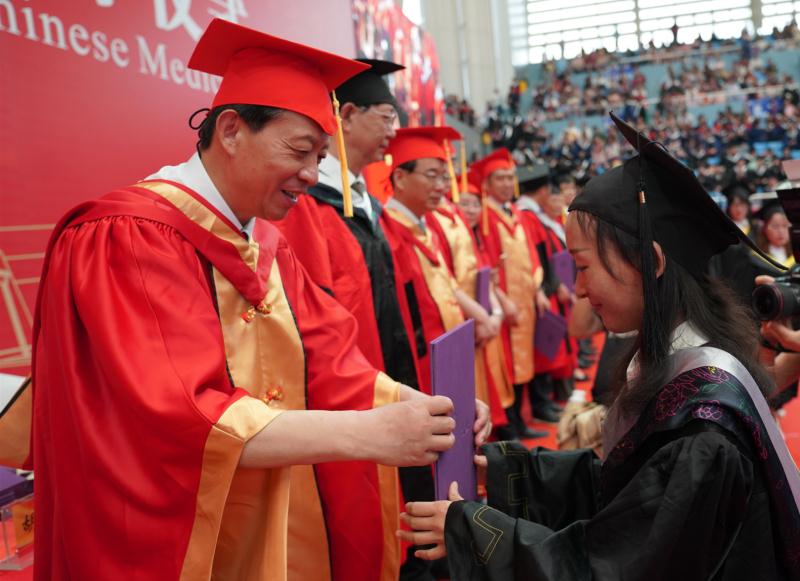 A student from Nanjing University of Chinese Medicine, who was diagnosed with leukemia four years ago, received thunderous applause when she received her undergraduate certificate and degree in pharmacy from the president of the university on Sunday.
Born in 1993, Sun Jie was diagnosed with the disease in her last year at the university in 2015. Teachers and students at the university donated 330,000 yuan ($47,645) for bone marrow transplant surgery.