China's famous Baotu Spring faces spewing crisis
Share - WeChat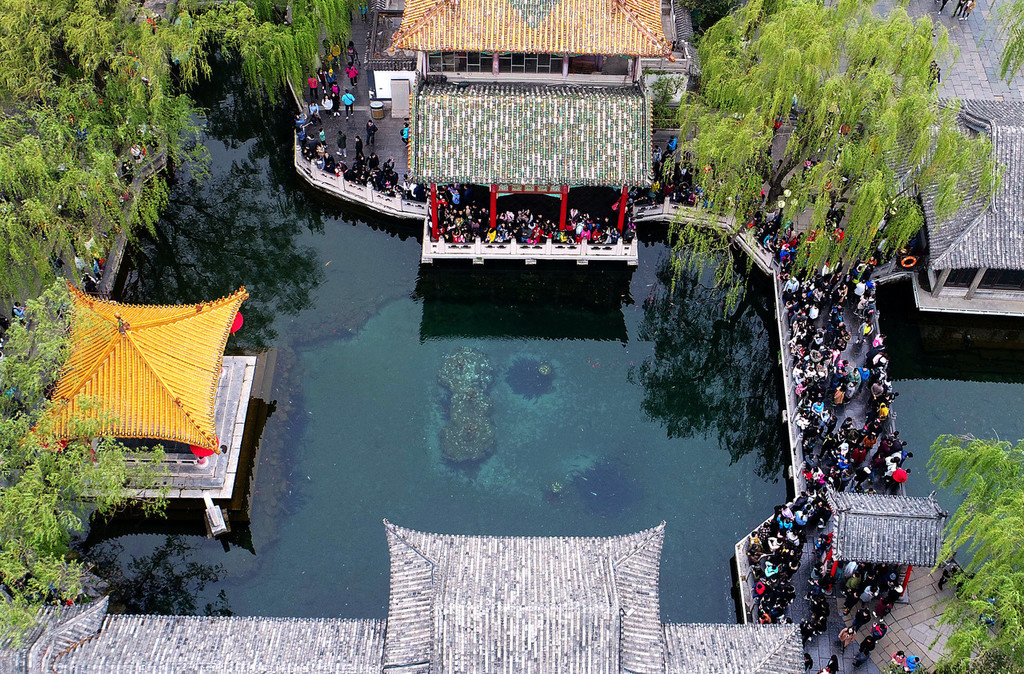 JINAN -- The groundwater level of China's well-known Baotu Spring touched the warning mark of 27.6 m, which has plunged it into a spewing crisis, local water authorities said on Tuesday.
Baotu Spring is regarded as the finest of the 72 springs in Jinan, known as the "City of Springs" and capital of eastern China's Shandong Province.
Due to high temperatures and little rainfall, the famous artesian karst spring has plummeted, with groundwater levels falling 7 cm from the previous day to 27.58 meters on June 15, before slightly going up to the warning mark on Monday.
Rainfall has brought the most direct impact. Statistics show that the accumulated precipitation of the city this year has been cut by almost two-thirds to 74.9 mm on average, compared with 215.9 mm in the same period in 2018.
To protect the springs in Jinan, the city has been taking a series of methods to improve natural water supplies and ecological restoration, said the city's bureau of water affairs.
Real-time red alerts will be issued every time the groundwater level of Baotu Spring drops to 27.6 m, which then trigger a top-level emergency plan. Measures taken by various departments are required to replace water sources and limit water use.
Baotu Spring began to experience seasonal hiccups in the early 1970s and had once dried up for a 926-day period. It has been gushing for more than 15 years since September 2003 when it started to spout again after 548 days of being shutoff.