US drapes its paranoia with righteousness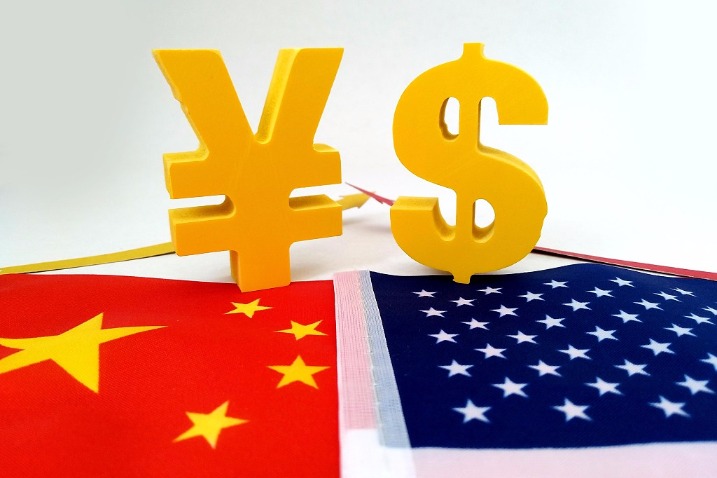 Editor's note: The ongoing economic and trade frictions between China and the United States have made many people talk about the two countries being caught in the Thucydides trap. A People's Daily article comments:
The Thucydides trap is characterized by the zero-sum game between an existing power and an emerging one. Although many say that this is not an inevitable fate, in the eyes of some in the US, a rapidly developing China is still an enemy to the US and a thorn in its flesh.
Washington's obsession with a zero-sum game and the law of the jungle is reflected in the trade war it has instigated against China in defiance of international norms and widespread opposition from the international community.
Lee Kuan Yew, the former prime minister of Singapore, once pointed out that the US could not imagine another country as powerful as itself, either psychologically or in decision-making. For some in the US, today's China is the "ideal enemy" of the US. Over the past year or so, they have even compared the US' ties with China with the Vietnam War and the Iraq War, calling them Washington's three major foreign policy mistakes that have caused the heaviest losses to the US.
What are Sino-US relations really like? In 2018, bilateral trade in goods reached $633.5 billion. If it wasn't benefiting, why would the US be willing to "suffer" for 40 years in a row?
China-US economic and trade cooperation is not a one-way channel for the US to transfer wealth to China. The huge domestic opposition in the US to the trade war with China reflects the fact that many in the US have benefited from Sino-US trade.
Now, more and more people are worried that Washington's dangerous miscalculation about China is bringing greater risks and uncertainties to Sino-US relations and even to global stability. China-US cooperation is a blessing to the world, while confrontation between them is a curse.
The world does not want to see China and the US get caught in the Thucydides trap. It expects the two powers to take forward-looking decisions and actions, and commit themselves to improving global governance and promoting common prosperity.
Most Viewed in 24 Hours
China Views