Italy's soccer legend Totti ends 30-year-long career in AS Rome
Share - WeChat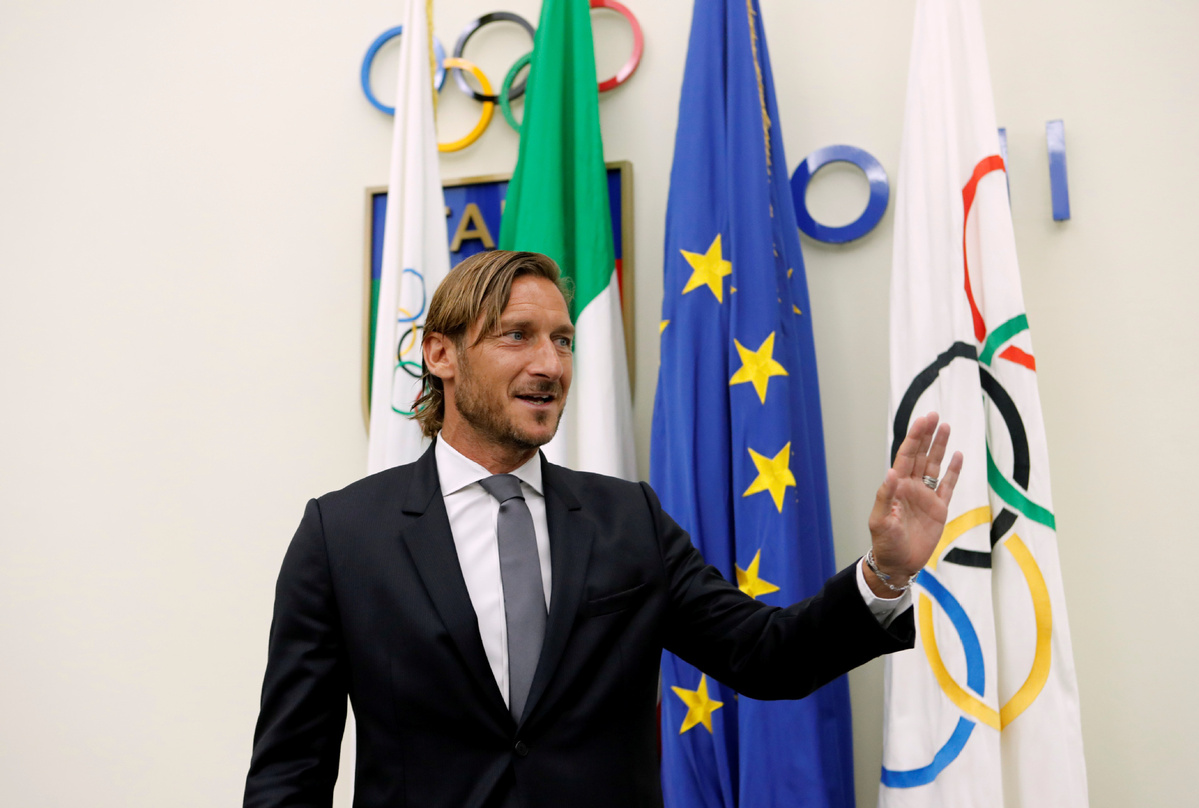 He also served in Italy's national team from 1998 to 2006. He won the FIFA World Cup with the Azzurri team Germany 2006.
During his press conference on Monday, Totti explained the AS Roma board did not involve him in any crucial decision concerning the team's future.
"Considering the current conditions, I deemed it right and due to take such decision (to resign)," he said.
"They were aware I wanted to give much to the team, yet they never wanted me, and kept me out of everything."
Totti added he virtually had "no relationship" with AS Roma current consultant (and former technical director) Franco Baldini, and he "never will."
"One of us had to leave, and I stood aside. Too many people are having a say in too many things, and this is never useful."
In the 2018-2019 season, won by Juventus, the AS Roma finished sixth and did not manage to achieve a place in the next Champions League.