Growth of pet cloning means love never dies
Share - WeChat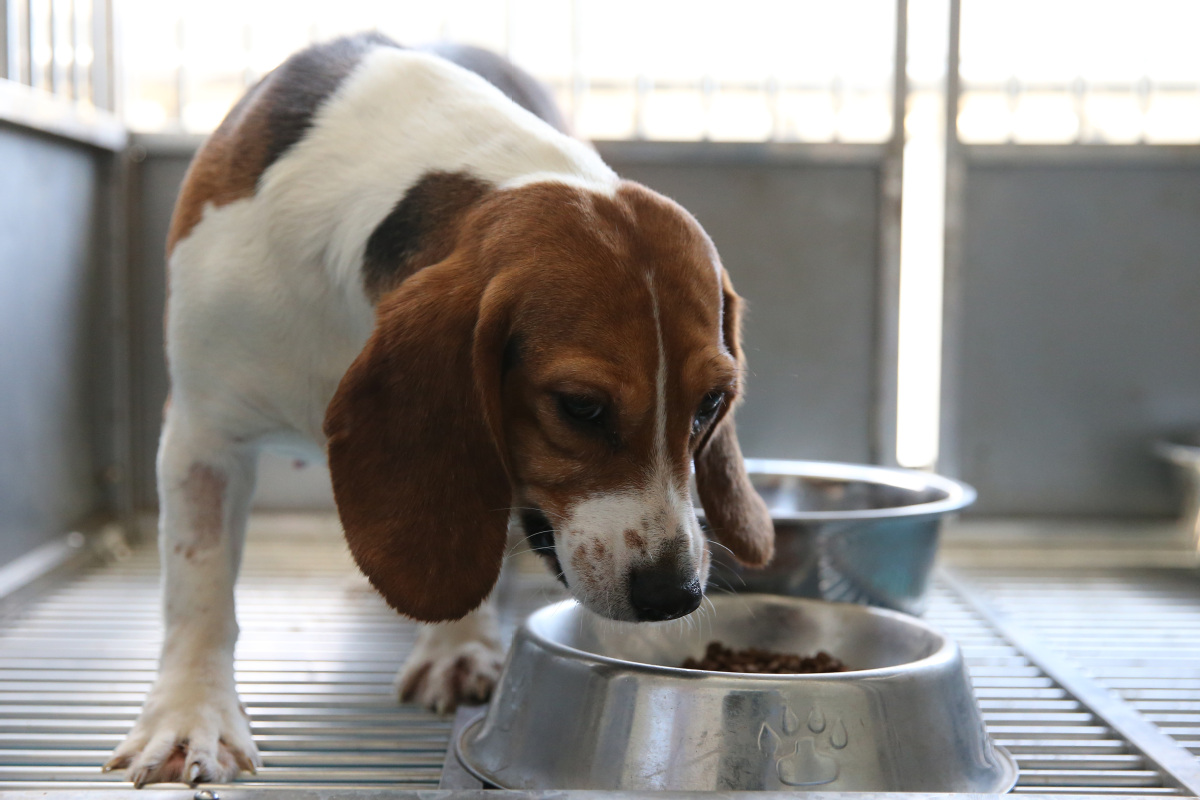 The rise in ownership of nonworking animals is driving the market for genetically identical replicas. Yang Wanli reports.
Once someone makes the decision to own a pet, they understand that it will die someday. However, how many owners are genuinely prepared to accept that their pet's life clock is ticking down to the last few minutes?
For Liu Yiwei, a doctoral student in Beijing, the answer was "not at all" before she heard about a technique that would bring her beloved Japanese spitz "back to life" - pet cloning.
Liu's dog, Guai Guai, died on June 4, eight months after the 15-year-old bitch was diagnosed with cancer. Chemotherapy treatment cost Liu about 130,000 yuan ($19,000), and she also spent 1,200 yuan a day on intensive care for Guai Guai in her final weeks.
The cost imposed a heavy financial burden on Liu, but she believes the outlay was worthwhile because Guai Guai was more than just a pet to her - they had been together since Liu was 11 and Guai Guai was just a few months old.
"She caught my eye at first sight as the weakest, most timid and tender puppy, compared with her brothers and sisters," Liu said.
Unlike other Japanese spitz, whose pure blood is indicated by their snow-white fur, Guai Guai had a small paleyellow patch on her back. That meant she was likely to be put down by the dog house where she was born, which would soon close down, or be released into the wild, where she would not have lasted long.
"At that moment, I knew she was my choice," Liu said.
At the time, Liu's parents were both busy with work, so Guai Guai became her closest companion. "I am 27 years old. Guai Guai was with me for more than half my life. She was far beyond a pet; she was a family member," she said.
From the day she learned about Guai Guai's illness, Liu began researching pet-cloning services.
The company that impressed her most was Sinogene, the first biotech outfit in China to provide such a service. It cloned a gene-edited beagle in May 2017, and later launched a commercial cloning business.
In April, Liu took a crucial step in preparing for Guai Guai's death; she preserved the dog's genes at Sinogene's lab in Beijing.
A piece of tissue about the size of a sesame seed was taken to provide the raw material for the cloning procedure, which costs about 380,000 yuan. As the procedure can be undertaken at Liu's convenience, she has decided to begin as soon as she can raise enough money.