Xi's trip to Pyongyang positive, timely move: China Daily editorial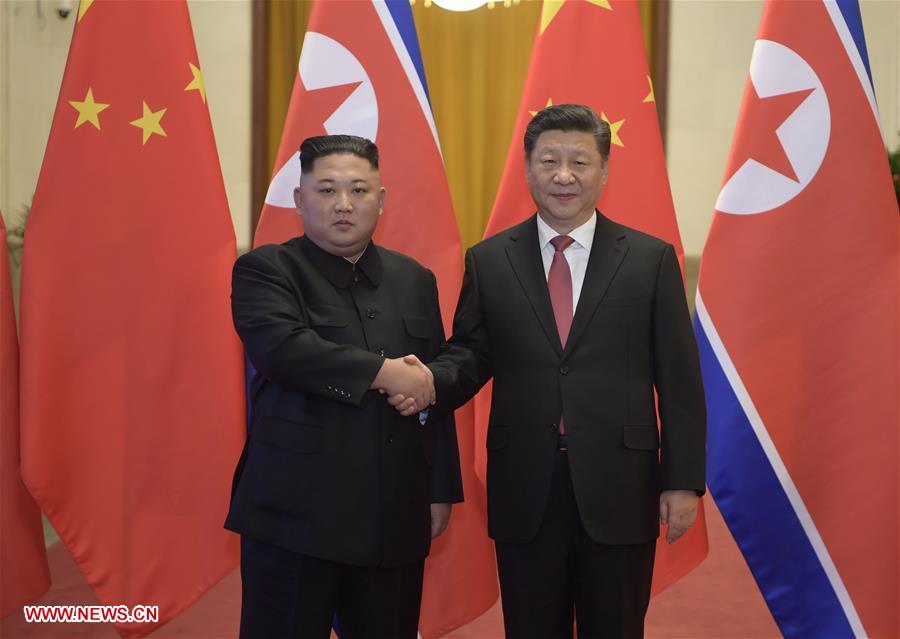 Courtesy demands reciprocity. After Kim Jong-un visited China four times in less than 10 months, President Xi Jinping will pay a state visit to Pyongyang on Thursday and Friday. This would be the first visit to the Democratic People's Republic of Korea by China's top State leader since 2005.
Unlike the conventional practice — the Foreign Ministry usually briefs about Xi's foreign trips in advance — this time his visit to Pyongyang was announced by the International Department of the Communist Party of China Central Committee on Monday evening, highlighting the special significance attached to the trip.
That the Foreign Ministry has responded to questions on Xi's possible visit to the DPRK several times since last year shows the high hopes the world has pinned on China leveraging its unique influence to denuclearize the Korean Peninsula.
Yet both Pyongyang and Beijing apparently want more than that, as both define Xi's visit, which has been arranged despite his busy schedule in June, as a crucial move to usher in a new chapter for their ties at their 70th anniversary, carrying forward the camaraderie and brotherhood forged through the historical sacrifice of lives and blood.
Given that both Xi and Kim are leaders of their parties, armies and countries, their meeting will deepen multipronged cooperation between the two sides. It is noteworthy no matter how external circumstances have changed, the two nations have maintained a high-level of mutual trust and mutual understanding as they have always pursued close cultural and people-to-people exchanges.
During his four visits to China, Kim was keen to draw lessons from China's economic, technological and social development. The country has struck a good balance in promoting developments on all fronts through exploring a socialist path with Chinese characteristics, which appeals to the DPRK's aspirations for independent development and its desire to improve its people's livelihoods.
It is believed that Xi's visit to the DPRK will present the opportunity for the two leaders to agree on some concrete cooperation projects based on the complementarity of the two economies.
Also, it is almost predictable, as Kim's previous four visits to China have indicated, the two leaders will take the opportunity to further strengthen their strategic coordination on many regional and global issues concerning their common interests, particularly the denuclearization process of the peninsula.
Xi's visit is expected to inject new vitality into the ongoing peaceful resolution of the Korean Peninsula issues, which is based on the conditions that Pyongyang's core interests and security concerns are assured. Cherishing how far all relevant parties have come to reach this point and carrying forward the momentum of a political resolution to the peninsula denuclearization issue are in line with interests of all peoples.