Return from heaven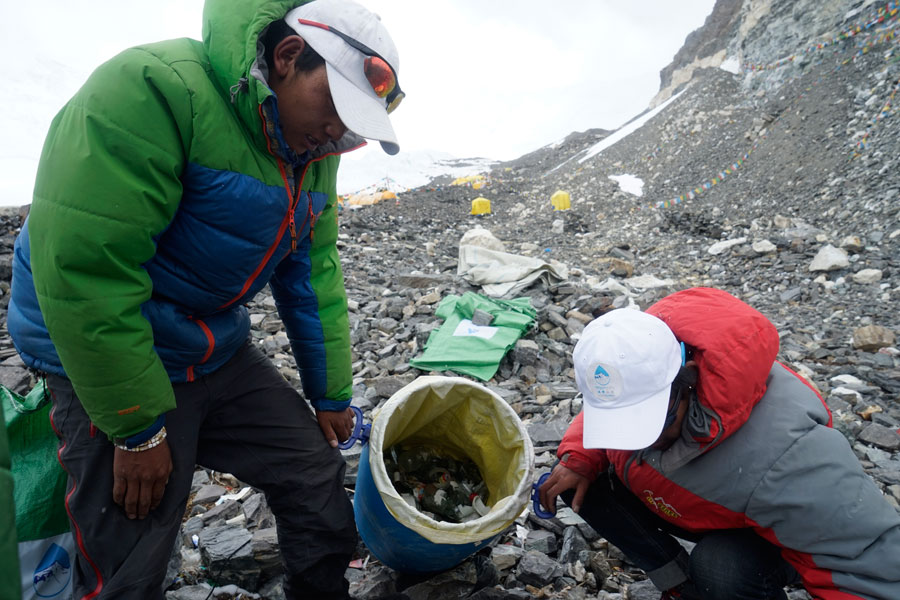 The regional government has been stressing the balance of environmental protection and safety in the development of mountain sports. It has raised the price of a climbing permit and since last year has limited the number of climbers on Qomolangma to fewer than 300 per year. And it closed the mountain's autumn climbing season indefinitely to help the fragile environment recover from the ravages of too many people.
These moves were welcomed by the environmentally aware climbing community but were a disappointment to many amateurs whose goal is to quickly bag the world's highest peak using professional guides as nursemaids.
"Fewer people means less damage to nature, less human waste and fewer safety hazards," said Tsering Samdrup, 37, the head of the commercial climbing company.
With the introduction of stricter regulations on mountaineering in the region, the standard northern route on the Tibet side to Qomolangma's summit has logged fewer casualties than the more heavily traveled southern route on the Nepal side.
Meanwhile, managed guide services have been a blessing for people like Tatse. He is grateful he can spend his days in a physical and spiritual environment that few people ever experience, and that he can make a living doing it.
"The government has helped turn mountaineering into a livelihood for rural residents near the mountains, and they now have better lives," Tatse said. "I receive a midrange salary from my company, plus subsidies from the government. It's enough money to get by."