Hanfu sees revival as elegant Chinese look wins new admirers
Share - WeChat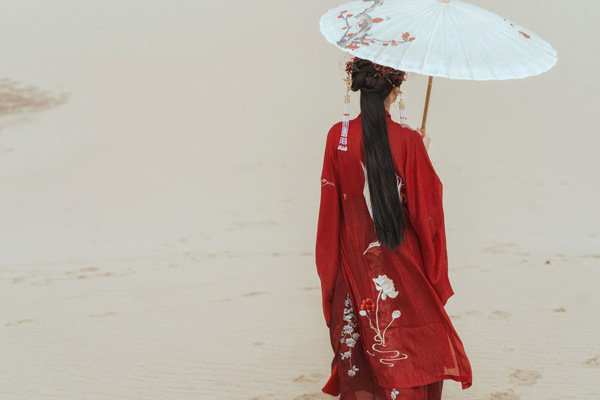 In a profile video of Zhou produced by Bohdee Media last year, she said she had been captivated since she was a child by men and women dressed in Han-style robes fighting each other in kung fu television shows.
Although she started wearing hanfu on a daily basis simply because she really liked it, Zhou began to take it more seriously when she began attracting the attention and interest of foreigners and others who share the same love for traditional Chinese culture, according to a China Central Television report on hanfu last year.
The Sina Weibo star has seen both her business in Sydney and her popularity on the micro-blogging platform continue to grow.
Because the clothing style disappeared for about 400 years before its reemergence, several critics and academics doubt the authenticity of modern adaptations of hanfu, claiming that the followers did not do sufficient historical research before recreating the outfits. Some have even gone on to say that the movement is entrenched in racism and linked to nationalist movements which could spark potential conflict between the Han ethnic group, which makes up almost 92 percent of China's population, and the other 55 ethnic groups.
However, many young people who adopt hanfu as their daily fashion choice maintain that they wear it to show appreciation for their heritage and to feel a connection to their roots, with no political intention or motivation involved.
Despite of the ongoing debate over hanfu, many young Chinese people, including Shi and Zhou, continue to promote wearing hanfu as a lifestyle choice and hope that it will one day be accepted as mainstream fashion.