Stench of hypocrisy accompanies foreign meddling in Hong Kong
Share - WeChat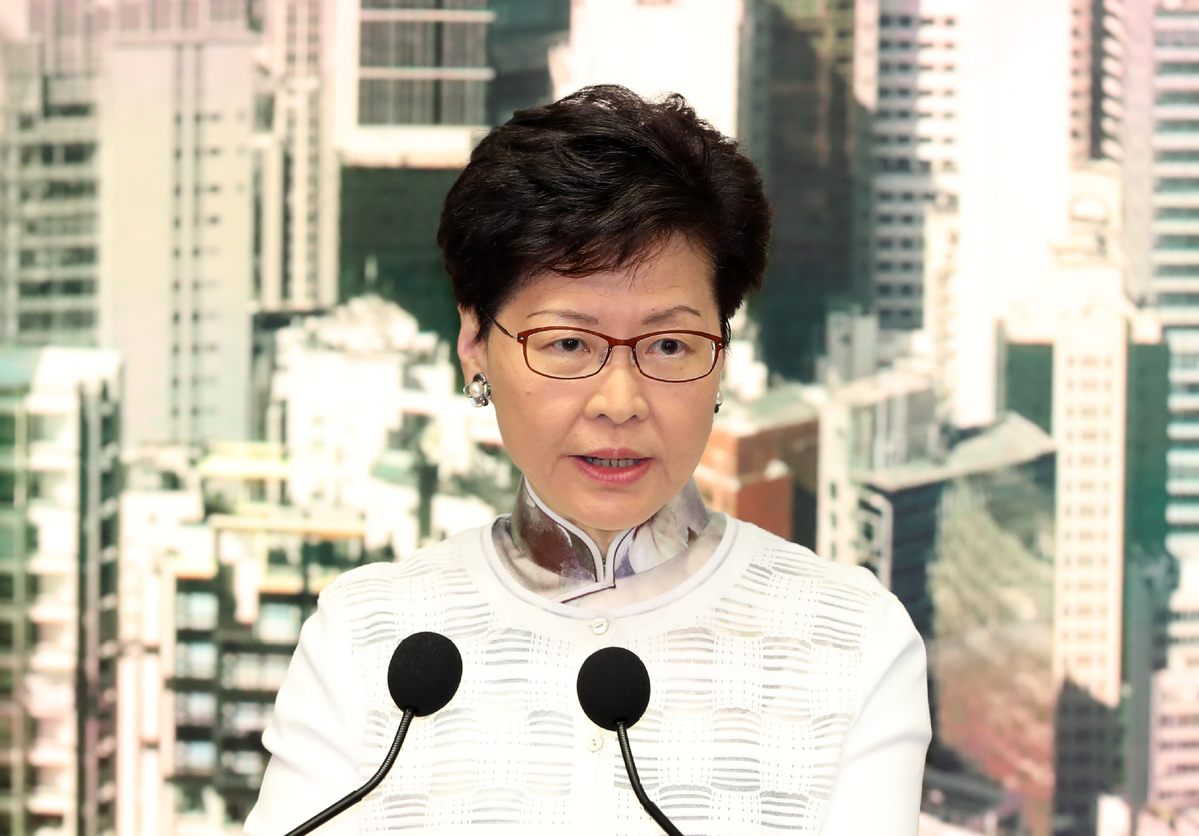 Chief Executive Carrie Lam Cheng Yuet-ngor of the Hong Kong Special Administrative Region has put on hold the legislative process for the extradition law amendment bill so as to remove the excuse for the violence being instigated by those who do not have the SAR's best interests at heart.
The bill is well-intended as it promotes justice by plugging some loopholes in Hong Kong's existing legal framework. The amendments are strictly in line with international rendition protocols, Hong Kong's Basic Law and the rule of law.
And, having responded to the public's previously expressed concerns, the bill is well thought out as it contains many safeguards to prevent any abuse of the mechanism, including the gate-keeping of Hong Kong's world-renowned judicial system.
Despite those who hold up the proposed bill as a sign that the principle of "one country, two systems" is being eroded, the opposite is true.
Such claims come from a lack of understanding, or willful ignoring of the mainland's justice system and its improvements over the years. The advancements have enabled it to sign agreements for mutual legal assistance in criminal matters with 71 countries.
In line with "one country, two systems", the central government is supporting the SAR government strengthening Hong Kong's own rendition system under the SAR's legal framework.
The chief executive, being head of the special administrative region, is the person ultimately responsible for implementing "one country, two systems" in the SAR and upholding rule of law, the cornerstone of the city's prosperity and stability. The central government authorities' backing for Lam, as well as the SAR government, will therefore not waver, not in the face of street violence nor the ill-intentioned interventions of foreign governments.
How the SAR should cooperate with other legal jurisdictions in making fugitive rendition arrangements is purely an internal affair. No foreign countries, be they the United States, the United Kingdom or any other, have any say in the matter.
Indeed, their sanctimonious posturing is hypocritical given their bluster is maliciously intended and fans anti-government sentiment in Hong Kong and incites lawlessness.
Unlike these supposedly solicitous advice-givers, the SAR and central governments are worried to see young people at the forefront of the recent violent clashes as they are being used as pawns by those whose agendas do not serve their futures.
What Hong Kong residents should now do is engage in rational discussions over the bill and align themselves with law and order, condemning anybody that tries to instigate more violence in the city.
Most Viewed in 24 Hours
China Views