Origins of style
Share - WeChat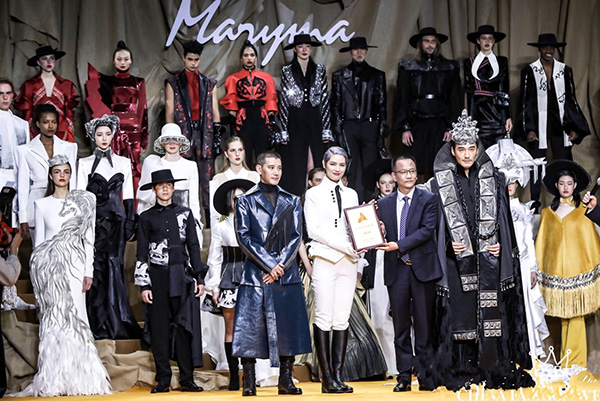 Seeking inspiration for her next collection, designer Ma Yanli's returned to Yunnan to explore its rich ethnic heritage and collect fabrics and embroidery, Xu Haoyu reports.
Renowned fashion designer Ma Yanli made more than 20 trips to Yunnan province seeking inspiration for her autumn-winter haute couture range before presenting her collection at this year's China International Fashion Week.
The 50 or so pieces showcased at the event in March featured silk gowns and capes in black, white, red and blue, many accented with gold or silver belts and shoulder pads, while exquisite embroidery and ethnic patterns helped to lend an air of mystery and majesty to the costumes.
Most Popular