Rescued Asian leopard cats trained to be wild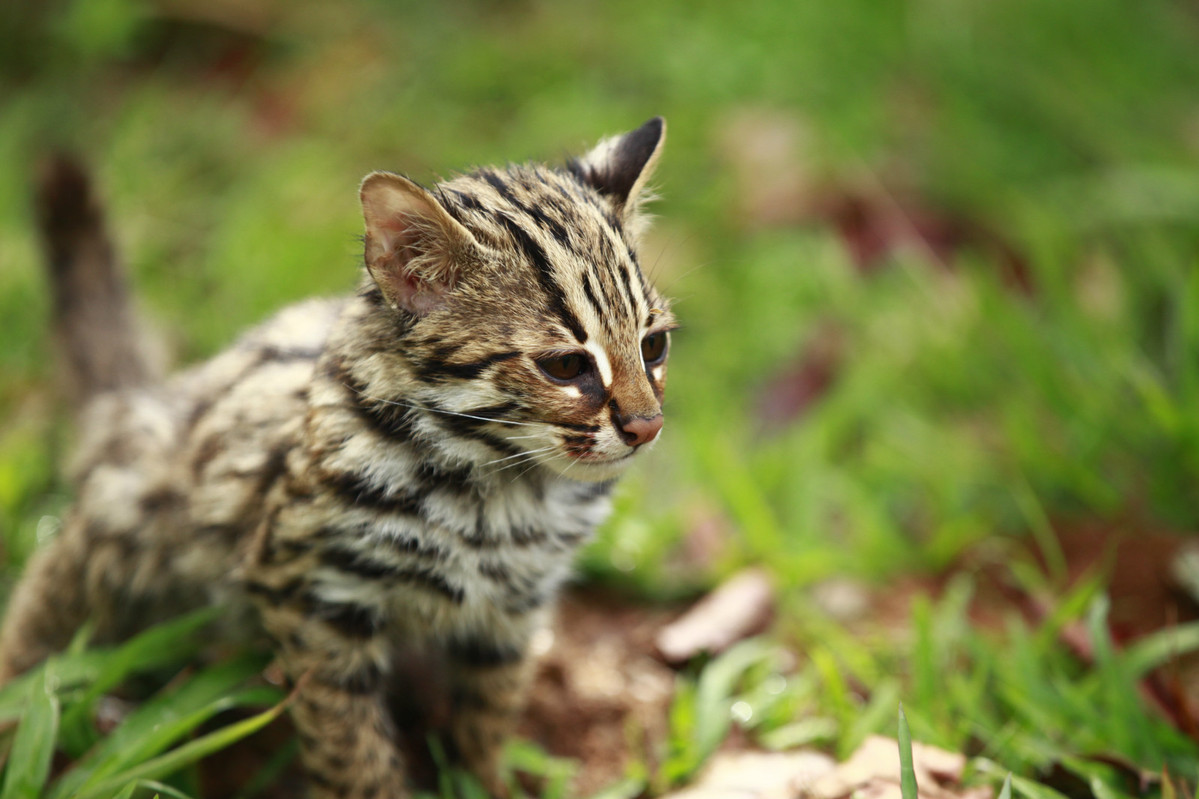 Two critically endangered Asian leopard cats are being trained to behave more like wild cats after being rescued.
The trainers at Yunnan Puer Taiyanghe Forest Zoo are teaching the cats how to find food and how to avoid predators.
Yang Zenan, a zoo trainer, gives them training two hours a day. The training includes teaching them how to find chickens hidden in the grass and branches.
The cats were rescued at Mengnong town of Mojiang county in the province two months ago.
While patrolling a wild forest, forest workers found them weak and alone and then sent them to the rescue center at the zoo.
"The two leopard cats have been here for more than one month. Now they're growing well," said Yang. "After training and exercises, the once timid cats can now climb trees and prey on living animals."
When they gain enough survival ability, the cats will be sent back into the wild.
The temporary shelter of the zoo, established in March 2016, has rescued various species and attempted some wilderness survival training.