Cliffside canal an amazing sight in Guizhou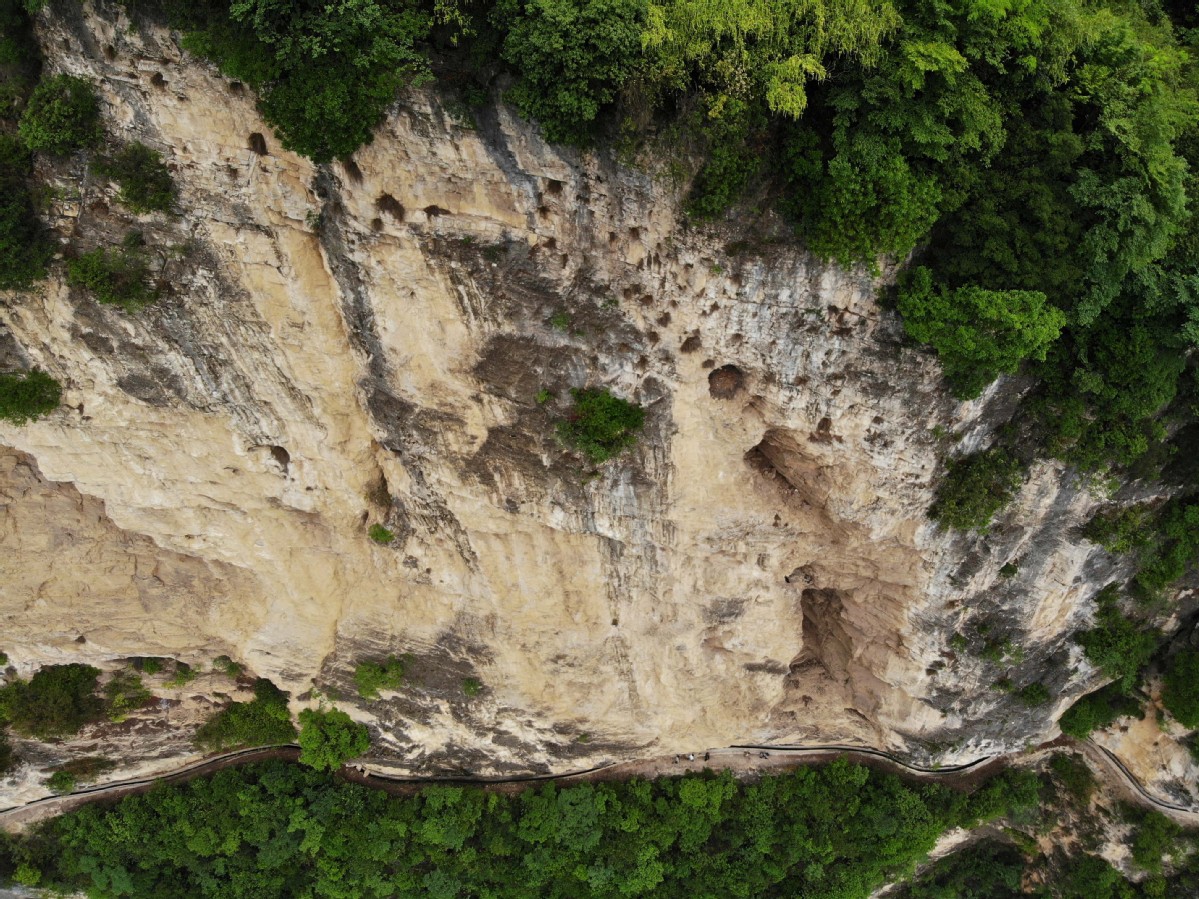 A canal channeling water to villagers in remote mountains has brought a life change to locals and amazed visitors in Gaoliu, a small village in Southwest China's Guizhou province.
Surrounded by mountains and valleys, Gaoliu village used to be short of running water. The completion of the canal along the mountain cliffs marked a life-changing milestone for the locals.
The construction of the 5-kilometer-long canal started in 1958 and took more than four years with the efforts of all the villagers. Nearly one-fifth of the project passed through deep caves or was carved into high cliffs.
The canal is still in use and has been critical for irrigation. Villagers check the canal regularly to make sure it's working well.