Unusual but true: Kumamon won't be 'torch bear' for Olympics
Share - WeChat In unusual but true stories this week, we have Kumamon getting rejected in his bid to be an Olympic torch runner; Star Wars: Galaxy's Edge at Disneyland opening to the public; Grandparents traveling from Britain to the Great Wall of China on their bikes; an art student teaching her pony how to paint; and a tiny luxury cabin that brings you closer to nature with its sliding glass walls.
These odd and interesting anecdotes from around the world are here in our review.
No 'torch bear' for Olympics: Kumamon rejected
The Kumamoto government proposed that its adorable bear mascot Kumamon be the torchbearer, but it was rejected by the Tokyo Olympic Committee on the grounds of its "commercial image" and being "nonhuman".
Recently, the Tokyo Olympic Committee announced the route summary and schedule of the 2020 Tokyo Olympic torch relay. It will pass through Kumamoto Prefecture, which was hit hard by the earthquake.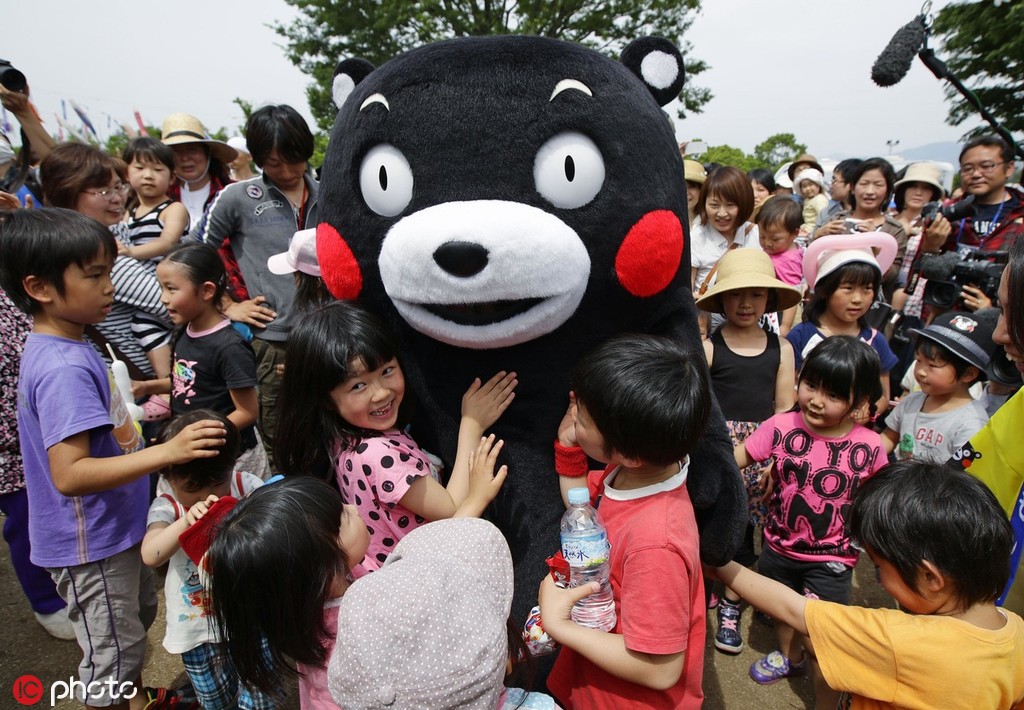 Kumamon is a mascot created by the government of Kumamoto Prefecture, Japan. It was created in 2010 for a campaign to draw tourists to the region. Kumamon subsequently became popular across the nation, and in 2011, was voted at the top in a nationwide survey of mascots. Now Kumamon enjoys tremendous popularity throughout the world.