Center to cultivate 'extreme sports' talent
Share - WeChat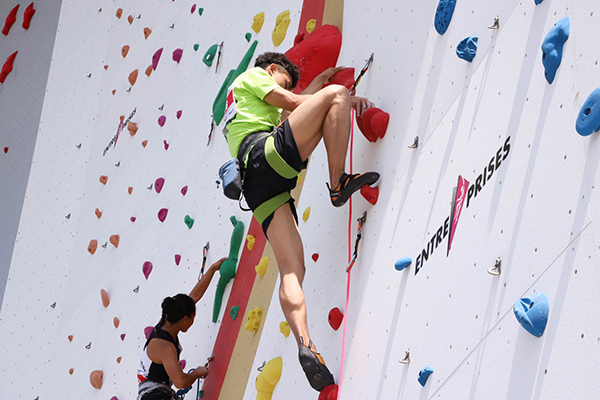 Beijing Sport University launched an Extreme Sports Center on June 8, aiming to cultivate more young athletic talent in China.
The sports center has three venues for skateboarding, BMX and rock climbing and a total area of 4,000 square meters, as all three sports are included in the 2020 Tokyo Summer Olympic Games.
Xia Lunhao, vice president of the university, said the center aims to train athletes in these three fields to compete for Olympic medals in 2020 and 2024.
The 2019 "Qiansen trophy" Beijing Sport University International Extreme Sports Exchange Festival was also held on the same day, attracting top athletes from a dozen countries including France, the US, Canada and Australia to present a sports show.
US skater Justin Rivera, 22, showcased his skills on the board during the festival. He noticed some students in the campus are using skateboards, which he thought was a good start for skateboarding's development in China.
A forum on the development of extreme sports was held to celebrate the launch of the center. Specialists in extreme sports and also athletes and coaches gathered together to discuss how to improve extreme sports in China, as it's still a niche field.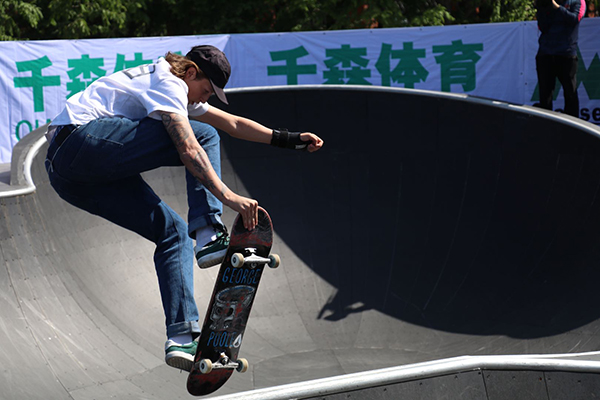 Most Popular