Iranian Sinologists' views on China studies
Share - WeChat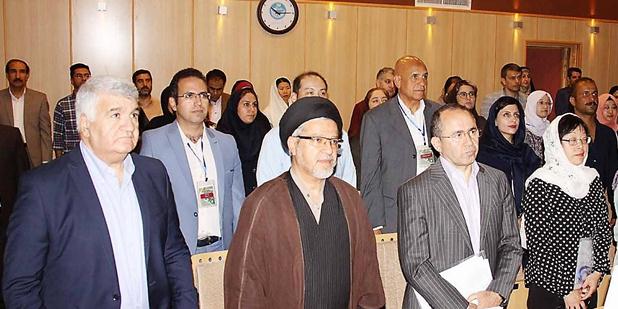 China studies is a multidisciplinary field focused mainly on the study of China through history, politics, language, literature, culture and economy. However, in Iran only the Chinese language has been taught at universities. The existence of close and deep relations between Iran and China encouraged Iranian academicians and scholars -- such as professors Behzad Shahandeh and Saied Reza Ameli, who have taken serious actions in the development of country and regional studies in Iran -- to establish the Center for China Studies. Recently the Faculty of World Studies, in collaboration with the Iranian World Studies Association and Confucius Institute in Iran, held the first International Conference on Chinese Studies, which provided a platform for Sinologists and researchers from Iran, China, Turkey, Austria and Algeria to share their ideas about China in global politics and the world economy.
The special themes of conference were China's Belt and Road Initiative, the future of Sino-Iranian relations and China's role in the Middle East, as well as the necessity of establishing a China studies center and a joint think tank group with China. Below I am going to discuss these themes in order to shed light on Iranian sinologists' views on China studies.
China's BRI
This initiative has sparked much debate among academicians. All the scholars and researchers participating in the conference highlighted the major goals of the BRI, such as win-win cooperation, mutual respect, global prosperity, peace and stability, which would directly influence global politics and the world economy. One of the interesting points about this conference was that the participants looked at this initiative from many angles to delineate potential challenges and opportunities. Iranian scholars refuted any allegations concerning the BRI about debt trap diplomacy. They are very hopeful about the future of the BRI in the world in general and in the Middle East in particular, and extol the potential benefits it may offer to BRI countries.
The future of Sino-Iranian relations
Iran and China have had close and friendly relations throughout history. In the contemporary era, China's attempts at supporting Iran in international forums corroborate the fact that the ties of friendship between the two states will never be broken. In this vein, some Iranian scholars support this statement by resorting to Barry Buzan and Ole Waever's claim that "the existence of nonmaterial factors such as cultural affinities and historical similarities would influence the formation of friendly relations". Considering this, Iran and China's amicable relations could be promoted to strategic ties and the two states would be strategic allies in the future. However, Sino-Iranian relations are affected by some exogenous factors such as US influence in the Middle East, the existence of stability or tensions in the region, the potential normalization of Iran and US relations in the future, and China's future strategies and initiatives in the West Asian region.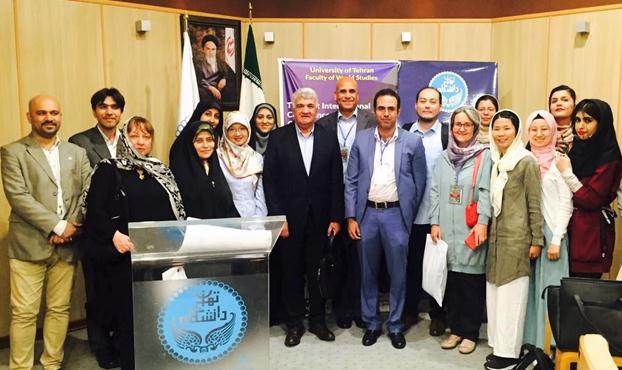 The need for a China studies center
One of the important issues addressed in the conference was why Iran should contemplate establishing a China studies center. Professor Seyed Kazem Sadjadpour, Iran's deputy foreign minister, deemed it necessary to establish such a center in Iran for a number of reasons. First, it is undeniable that China is one of the influential players in the international order and all major powers need its cooperation in resolving global issues. Second, China has an old and rich civilization, which has experienced a lot of ups and down throughout history. What differentiates Chinese ancient civilization from others is the formation of a unique wisdom that has influenced Chinese thought and world views.
Therefore, it is important to learn some valuable lessons from the history of this great civilization, which could help political and social science pundits have a deeper understanding of the world. Iranian Sinologists have also emphasized creating a joint think tank group with China, which could support engagement with China through research and offer an opportunity for debate and exchange of ideas, and foster knowledge and experience on China.
Behzad Abdollahpour is a postgraduate student in the Faculty of World Studies, University of Tehran. His research focuses on Asian affairs and China's Belt and Road Initiative.
Most Viewed in 24 Hours
China Views