China sweep Turkey in Women's Volleyball Nations League
Share - WeChat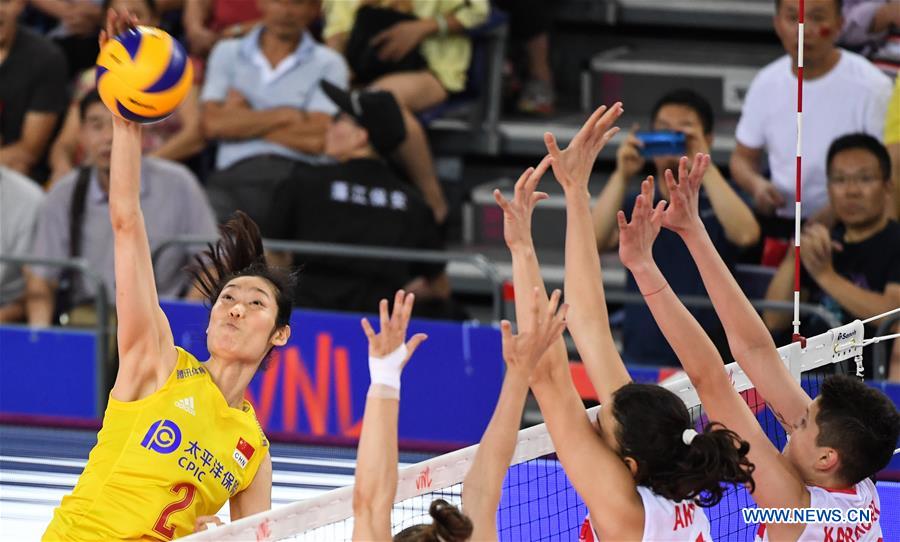 JIANGMEN, South China's Guangdong province - China swept leaders Turkey at the FIVB Women's Volleyball Nations League here on Wednesday, extending their winning streak to nine games.
Gong Xiangyu scored a team-high 14 points while Li Yingying had 13 points for China. Ismailoglu Meliha and Karakur Ebrar scored 15 points each for Turkey.
Gong scored eight points to gift China a 16-11 lead in the first set. Turkey bounced back to take the lead, reaching the set point at 24-23. Zhu Ting scored twice with her symbolic skill to help China to win the first set 26-24.